This week team Task are proud to be supporting The Red Lippy Project as part of our monthly Try the Trend feature. From the 9th – 15th June is cervical screening awareness month, helping to raise awareness of the importance of cervical screenings in young women and raise money for vital research into the prevention of cervical cancer.
In the UK, cervical cancer is largely preventable thanks to the successful National Cervical Screening Programme and more recently, the HPV vaccination programme in schools. It is estimated that screening saves up to 5,000 lives every year and yet 20% of eligible women fail to attend screening when invited. The Red Lippy Project was founded by Caroline Muhlich in April 2013. The project is a not for profit charitable organisation and all profits gained go to the Eve Appeal, a research fund in gynaecology cancer.
Over the course of the week people are encouraged to don their favourite shade of rouge lippy, pucker up and snap, tweet and communicate as much as possible to spread the word about the project and the importance of it's cause.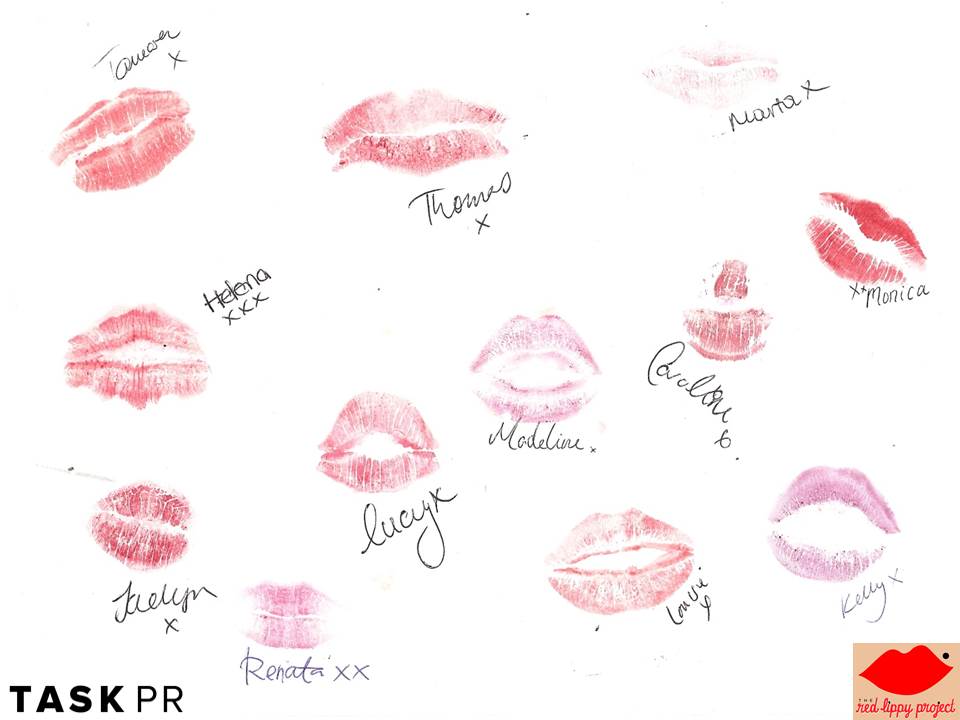 Team Task were more than happy to oblige and had lots of fun posing in our red pouts. And who said it was just for girls? Our Junior Account Exec Tom joined in the fun too! To see all of our photos follow us on Instagram and Twitter.
There is still time to get involved so don't be shy, get your lippy out and start puckering!