Ever wondered what life as a fashion intern is like? This week our team of fashion interns reveal all and talk about visiting Graduate Fashion week and meeting Henry Holland.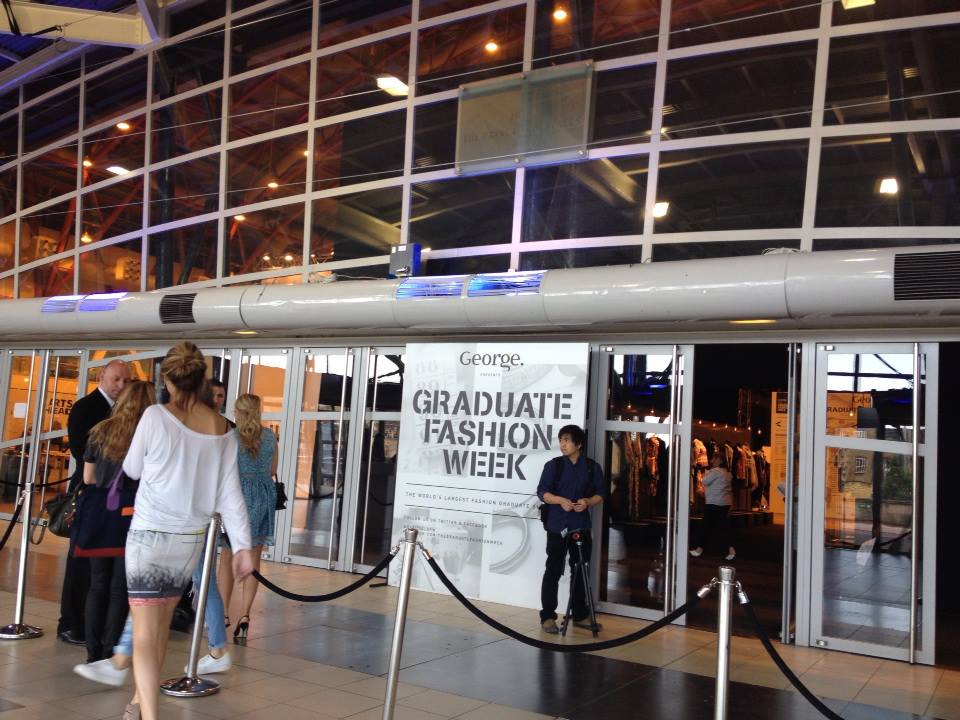 Written by The Task PR Interns – Chloe, Maddie and Monica
Yesterday we were lucky enough to take an afternoon away from samples and mail outs to attend Graduate Fashion Week and as you can imagine we jumped at the chance!
So all jobs done and office tidy, we headed to Earl's Court for the exhibition. On arrival we were given a programme and a map to guide us through the different sections and as we entered the hall we were greeted with selected garments from each of the exhibitors, all as individual and creative as the next.
Graduate Fashion Week was open to the public over four days and included catwalk shows, talks and workshops such as Q&A's with Mary Katrantzou, CV Workshops and Visual Merchandising talks from the Selfridges team, all aiming to give the future generation an insight into the fashion industry and advice on how to get to where they want to be. Judging by the queues of people the workshops proved very popular, although we got slightly distracted when we spotted none other than Henry Holland at the event and hopped over to say hello!
After getting a quick picture with the man himself we went on to explore the stands from the rest of the University's and College's. It was so nice to walk around and see not only the graduate's final collections but also their sketchbook's and all of the work they had done to get to that point.
At the back of the hall was the theatre and catwalk space, which we were able to spend a short amount of time in and take a few snaps. The atmosphere was incredible and felt just as exciting as attending a London Fashion Week show (of which we saw our first last season).
Sadly our afternoon had to come to an end, but from what we saw the future of fashion looks very bright and there's definitely certain names we will be watching out for!