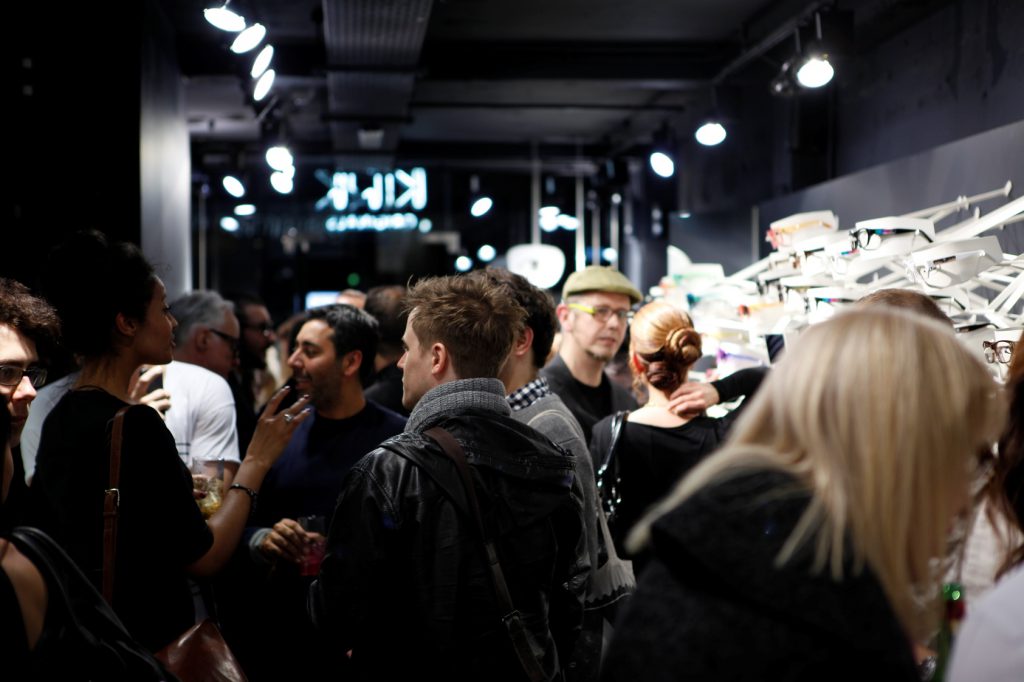 Last night eyewear brand, Kirk Originals, celebrated the 1 year anniversary of their trendy, Flagship store on Conduit Street. As part of the celebrations, Kirk Originals also unveiled their new SS12 collection – Beam. The latest range features a selection of acrylic based glasses in fun colourways.
The party was a massive success and the store was packed out all night. Special thanks go out to DJ Nikki Beatnik who hit the decks with an awesome set and also performer Jake Emlyn who took to the stage for a live performance.
Thanks to Briska Cider, Tiger Beer and 28Black who provided the drinks for the evening including tasty vodka cocktails with the new 28Black soft drink.
Overall it was a fantastic night and a big shout out to all those who came along and made it such a success!
Check out pics of the night below!
Images by Stuart Watt, featuring Nicholas Pinnock, Charlotte De Carle and the Task PR gang!