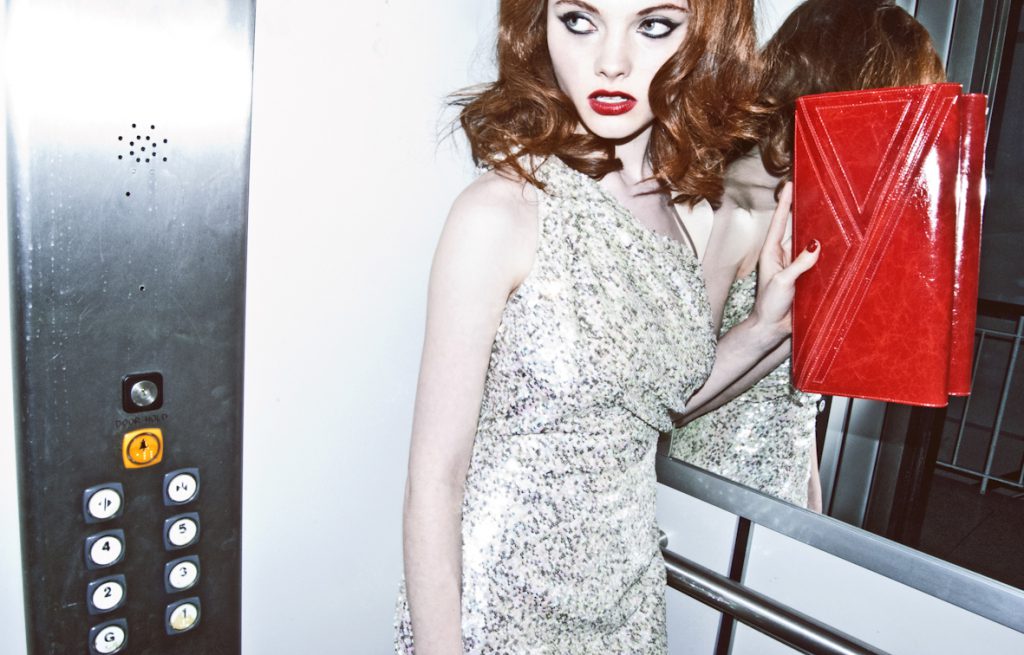 This week Task PR are proud to announce their new exciting high-fashion accessories label, Kzeniya. Kzeniya, the brainchild of up-and-coming designer Kzeniya Oudenot, has created a range of premium statement bags in directional styles that are sure to make any fashionista's must-have wish list.
The collection mixes contrasting printed and colour leather, in sculptural designs, hand finished with chain fringing and stud detailing displaying Kzeniya's glamorous but quirky style.
After graduating from Central St. Martin's in 2010, Kzeniya has gone on to win several prestigious awards for her innovative and alternative designs. This includes winner of Skill Fast Grant, winner of Technology Strategy Board, Creative Seed Fund, Fast Track Grant (for hologram research) and winner of Big Leap Competition.
Kzeniya's is now available online at http://www.kzeniya.com