Of course as it's now Saturday morning I'm sure you are all well and truly in the spirit of the Jubilee weekend (despite the slight hiccup with the weather…). Four days off to bask in Royal celebrations and Jubilee festivities… and even if you are not that fussed about the anniversary itself, it's still rather nice to have a holiday I'm sure you would agree?
For Team Task it's a weekend of jet setting for most – holidays abroad, visiting family and friends, Weddings, Hen Parties and good old fashioned relaxation after a busy couple of weeks organising Launch parties, planning press days and implementing worldwide competitions.
We might all be celebrating the holiday in different ways but one thing is for sure – it has been pretty hard to avoid all of the Jubilee buzz that's been circulating lately, and with that in mind here is a little round up of what we will be doing, seeing, baking and buying over the four day weekend!
1. BAKE – A Union Jack Pavlova…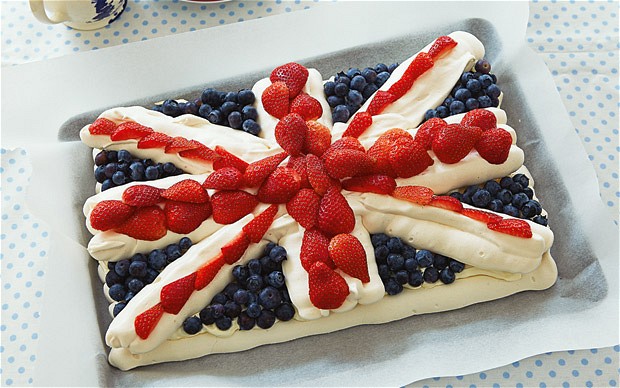 This one has been top of our to-do list ever since we saw it in The Telegraph a couple of weeks ago. If you are planning a garden party or Jubilee dinner date then this has to be on the menu. Firstly because who doesn't love a Pavlova? Secondly because it's so easy to make. And thirdly because it looks more than impressive!
2. DO – Go to a Day Festival…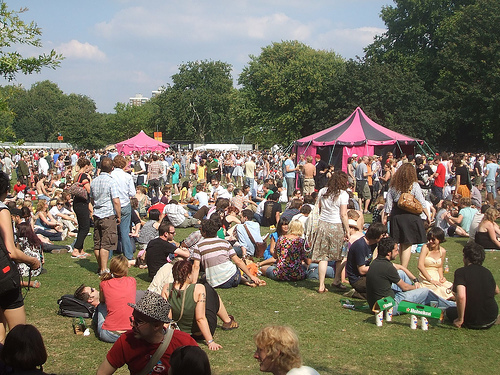 If you cringe at the thought of any sort of engagement where bunting is in abundance and suddenly it's being called a 'pageant' rather than a 'day out in the park' then do something the complete opposite of twee and hit Field Day, a one day music festival in Victoria Park full of hipsters, great food stalls and Franz Ferdinand to finish! It's on today but there is still time to get a ticket!
3. MAKE – Some Royal Decorations…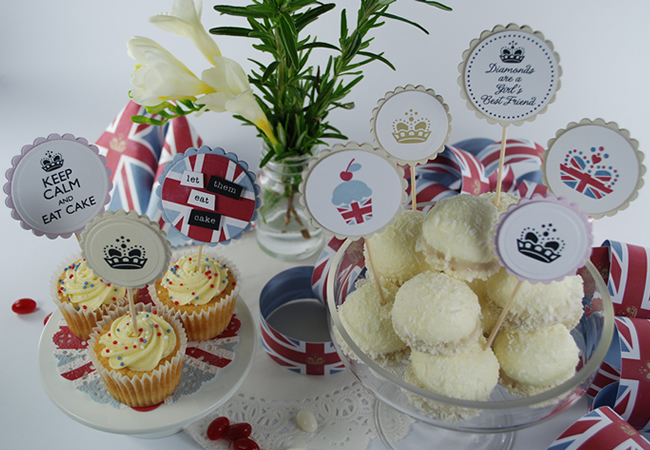 Don't spend money on expensive decorations for your Party, there are lots of free designs and templates available online which you can print out and have fun creating your own version of. We love these traditional ones from All About You or these quirky ones from Pink Petticoat.
4. BUY – a Subtle Nod to the Trend…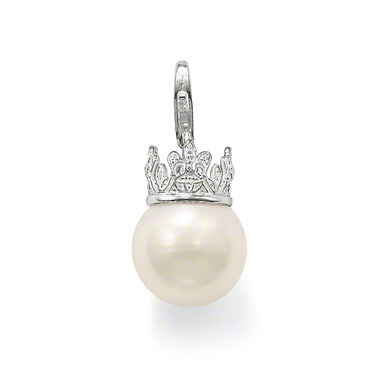 If you are looking for a gift or souvenir to commemorate the date, then Thomas Sabo have a brilliant range of Jubilee inspired pieces, whether you want a subtle pearly crown or a full on patriotic London Bus… Thomas Sabo has them all!
5. SEE – A Traditonal Exhibition…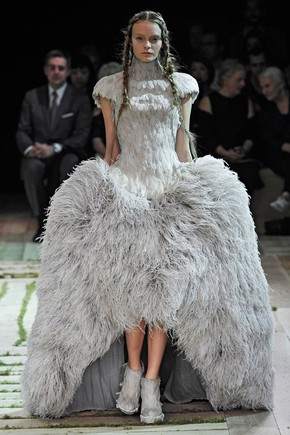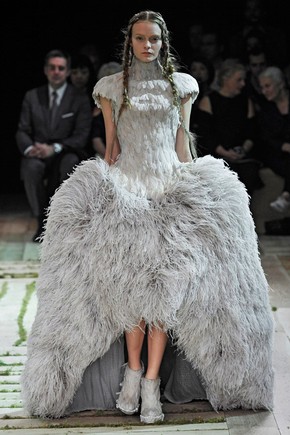 You can always rely on the V&A Museum to have a quintessentially British exhibition going on and this weekend our pick is the Ballgowns: British Glamour since 1950 exhibition which ceebrates gowns designed by Vivienne Westwood and Alexander McQueen. £10; Fashion Room 40; The V&A; Cromwell Road, SW7
We hope you all have a wonderful weekend, however you spend it and whatever the weather! *gives Royal wave*
Images taken from Telegraph, Field Day, Pink Petticoat, Thomas Sabo and The V&A