Every year, colour specialists Pantone unviel which colour will be the given the prestigious title 'colour of the year' and today it was announced that emerald was to be our 2013 hue.
After last years rather difficult orange, emerald is certainly welcomed in this corner when it comes to fashion and beauty choices.
As an ode to Pantone and our own love of the shade we thought we would compile a little round up of our favourite emerald inspiration pictures.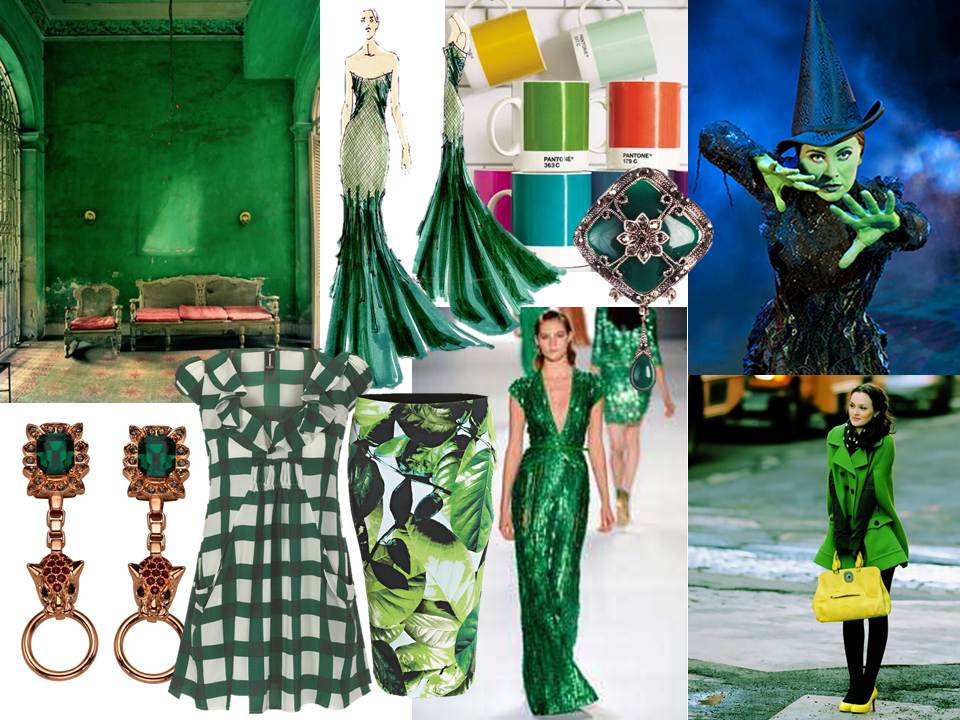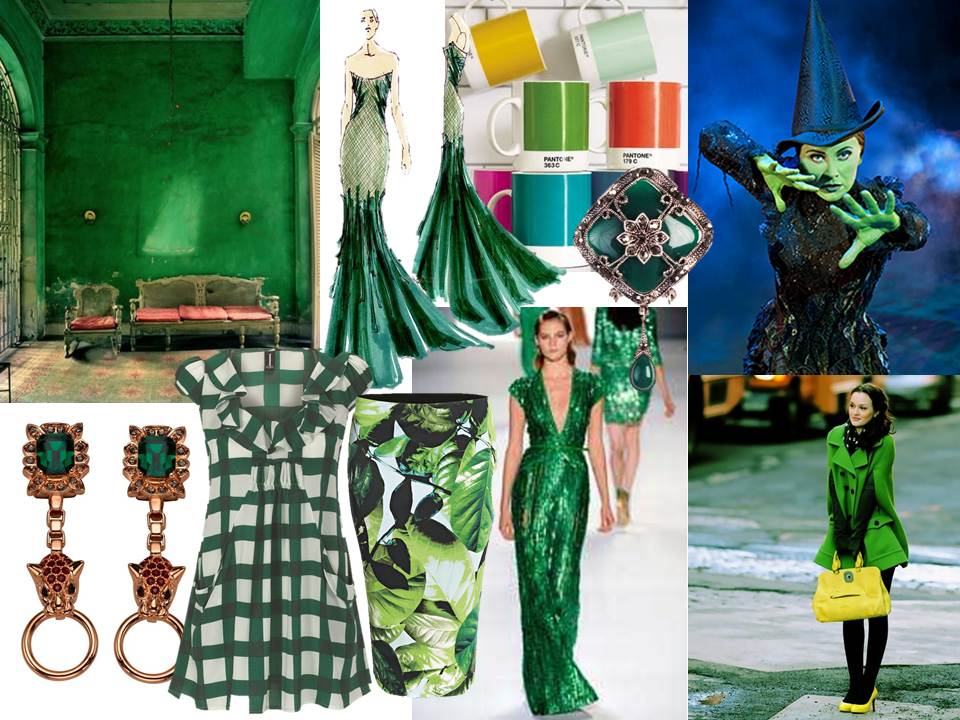 Clockwise from the top:
Emerald Interiors from Kirtsy, Donna Karan illustration from Bergdorf Goodman, Colours from Pantone, emerald brooch from Angelica London, the original green lady from Wicked, Our favourite colourful Gossip Girl, Emerald sequins from Elie Saab, a preview of SS13 from Marc Cain, geometric prints from Izabel London, emerald jewels from Benna.