Whether you are a tourist or a Londoner, you know that the city of London has a range of Christmas related activities to offer and as the big day is fast approaching, we at Task PR thought we could share with you our insider tips of the must see and do this festive season!
Winter Wonderland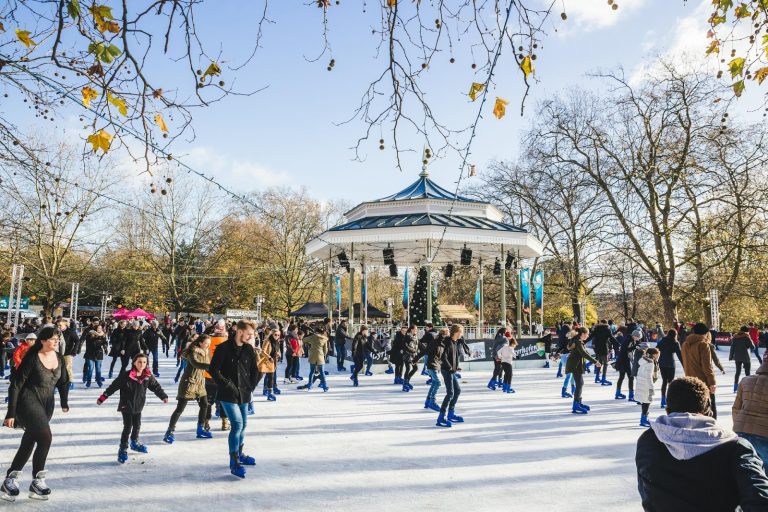 No Christmas is completed without a trip to Winter Wonderland located in Hyde Park. Open from the 22nd of November to 6th of January 2019, Winter Wonderland is a the perfect, family friendly theme park in the heart of London. Whether you want to visit the Christmas market and drink some mulled wine or show off your skills at the ice rink, we are sure that Winter Wonderland won't disappoint! Just make sure to wear something that will keep you warm!
Carnaby Street Christmas Light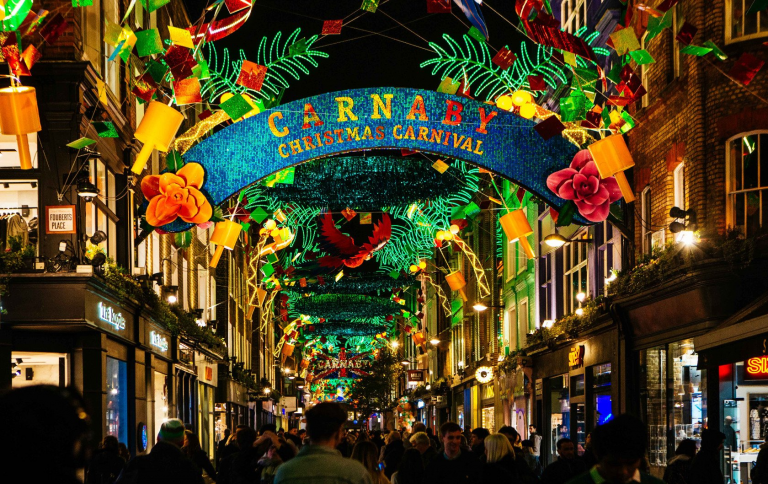 Carnaby Street located only five minutes away from Oxford Circus is one of our favourite spots in Central London as it never ceases to amaze us with the many shops, boutiques and restaurants it holds. For this year's Christmas installations, Carnaby Street has been influenced by Brazil and taken the theme of 'Carnival', transforming itself into a tropical fiesta filled with neon lights, flowers, toucans and inflatable flamingos, making it an Instagrammable 'hot-spot'. But that is not all! If you were to have a Christmas shopping spree and find yourself feeling a bit hungry you can always pop over to Kingly Court, a three-floor food hall where you will find anything and everything you might desire. Happy Shopping!
Natural History Museum Ice Rink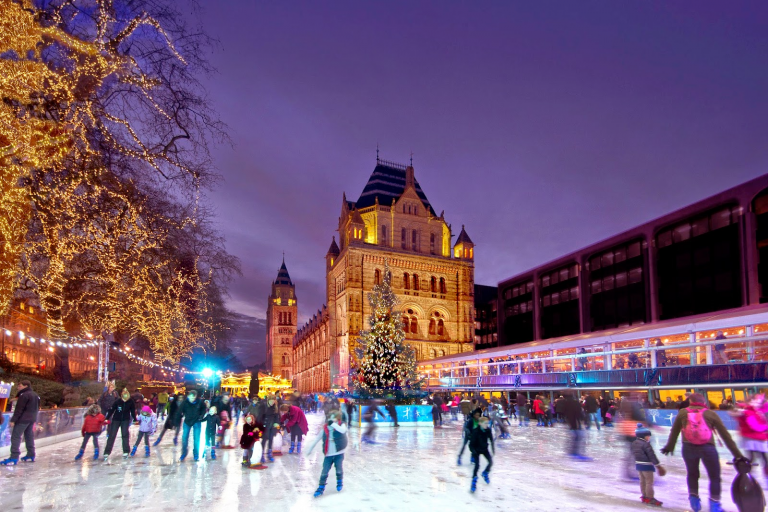 Although we are not 'fortunate' enough to have the Nordic winter with -15 degree and heavy snowfall, we are still to enjoy the winter activities our neighbouring countries indulge in. One of them being ice skating at the National History Museum. With the beautiful backdrop of the Waterhouse, you are able to enjoy a twirl or two along with the fairy lights and Christmas tree, and hopefully that is enough to give you the Christmas spirit!