A sunny holiday in the Mediterranean is one thing, but a ski holiday is another, and how do you exactly pack for this kind of trip? It's time to put away your bikinis and get to pack your warmest sweaters and thermals… The key its layers upon layers! Here are a few pieces you need to consider when packing for the snow while staying stylish:
Let's start with the outer layers – the coat. This is the most important item you will pack for a winter wonderland getaway, so it should preferably be thick and warm. A great addition to your collection is this stylish winter coat by Airfield. It not only keeps you warm, but it's a winter must-have that will leave you looking like you belong on the slopes!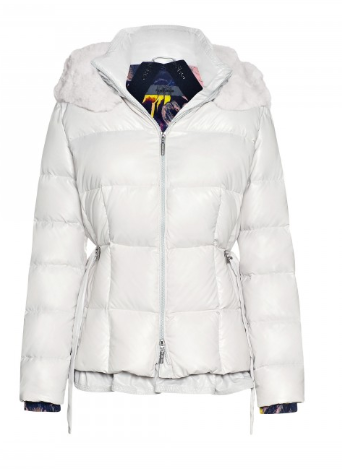 From the outer to the inner layers, the word  'thermals, turtlenecks and cosy sweaters' should quickly come to mind and hopefully form part of your winter wardrobe. Most of all, base layers will keep you warm and comfortable while skiing down the slopes of Val D'isere and Meribel.
If you are not too sure on where to look for these key pieces, German-based brand FALKE has a range of sportswear to fit your adventurous spirit and ski-slope fashion style. Most of their signature sportswear pieces are the perfect fit for cooler conditions with its temperature regulated technology meaning it will keep you comfortable on the slopes for hours.
Below you'll find our favorite pieces from this season collection that we are sure will be the perfect addition to your wardrobe.