This week Womenswear Account Manager, Lucy, talks all things interior…
By Lucy Yates
So last week I bought a house.
Stressful, daunting, scary are all words to describe my emotions over the last few days however now comes the fun part….decorating it!
I always fancied myself as an interior designer and can't wait to get my hands on the place to add my own special touches. I have been finding inspiration on Pinterest and flicking through interior magazines looking for ideas – all of which are amazing but many of the pieces don't quite fit into our small rooms!
I am also a lover of vintage so have been visiting many markets at the weekends, looking for old fireplaces, mirrors and trinkets. However my main source for research has been the web. There are so many great sites with amazing offerings.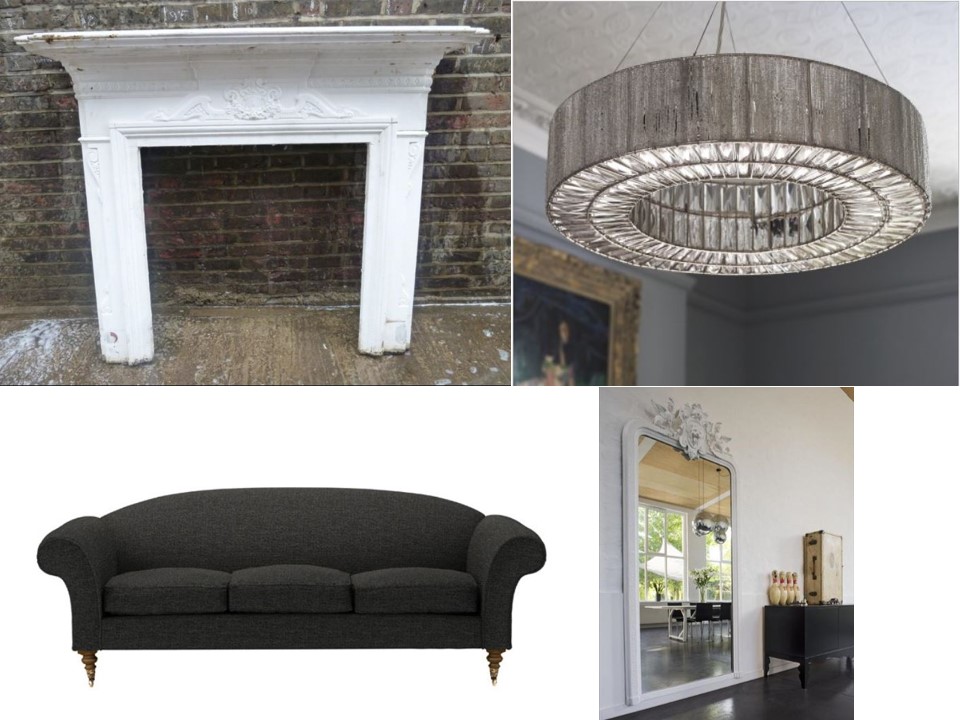 Graham and Green have some gorgeous furniture and home furnishings; I love their twist on classic design, mixing old with new and creating some really stand out pieces. The above chandelier will definitely be purchased for the front room. Another amazing site I came across is Sofa.com; you can select the design of sofa, fabric and colourways therefore creating a totally bespoke design at a reasonable price.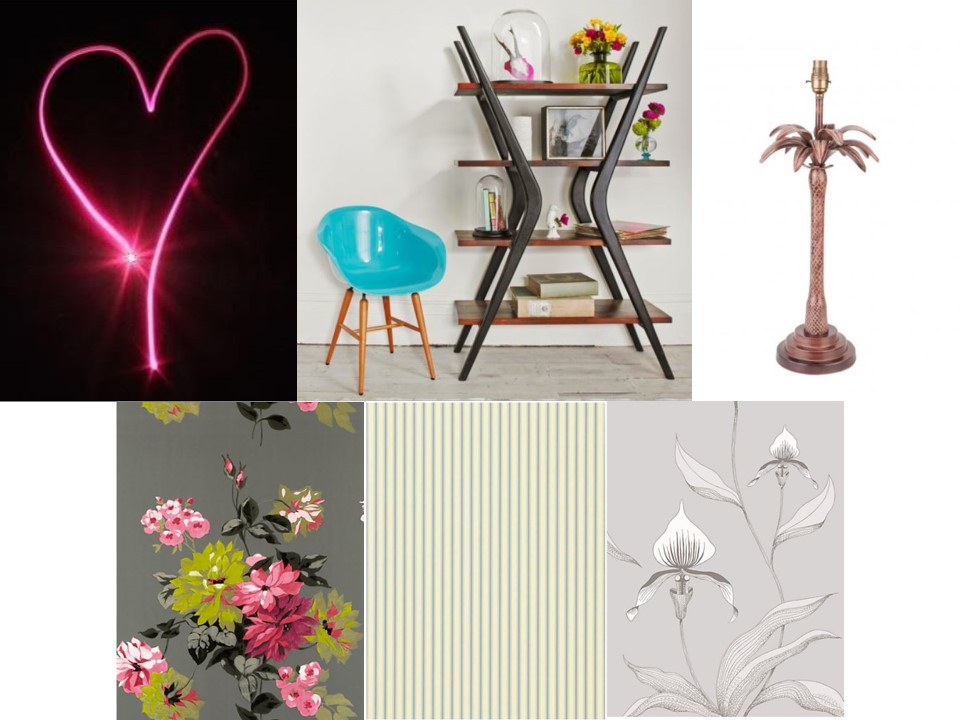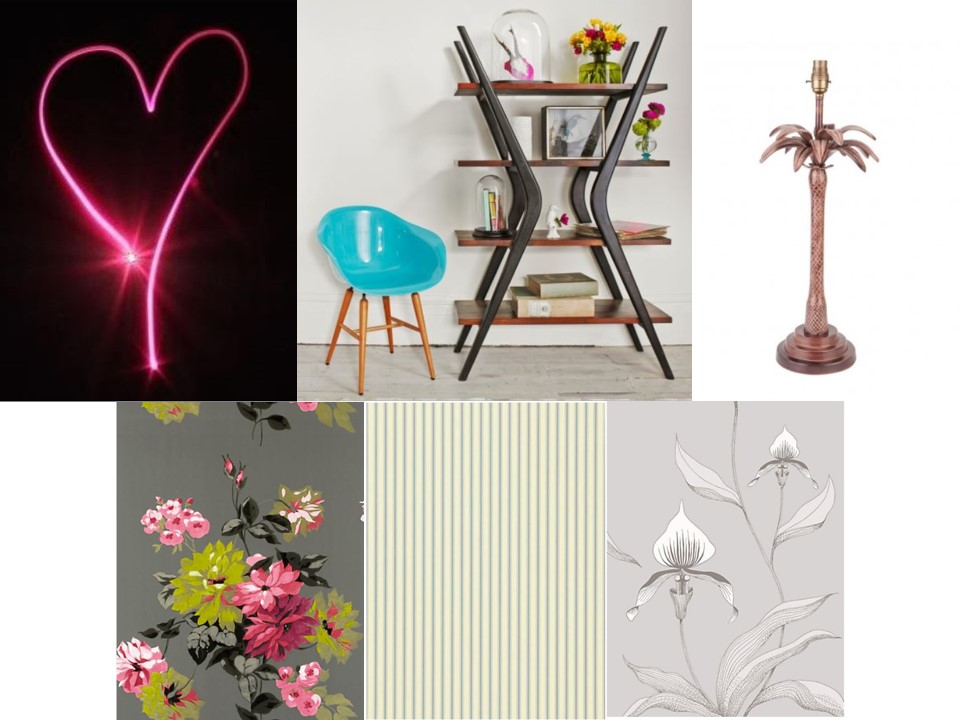 And finally, a few of my other loves; collecting inspiration for neon signs, love this simple heart design, Bookshelf from Graham and Green, Palm design lampshade from Johnstons of Elgin and Wallpaper from John Lewis.