Copenhagen is quickly becoming one of the most anticipated Fashion Week's due to the explosion of Danish designers in the past year. TASK PR have been watching and taking notes of SS19 trends- such as wide-leg jeans, pastel pink combos and cowboy boots which were stealing the show. These were the influencers who made it to the top of our list – bringing our favourite SS19 trends to life.
Vanessa Hong @thehautepursuit
Vanessa Hong Is a Chinese, Brooklyn based blogger whose website The Haute Pursuit, showcases her love for style, travel and photography. She is leading the way with her fresh, cool-girl feel offering us one of our favourite looks – a included an off-duty band t-shirt combined with a pair of nude wide leg trousers. We love this casual yet stylish look that encapsulates an effortless look.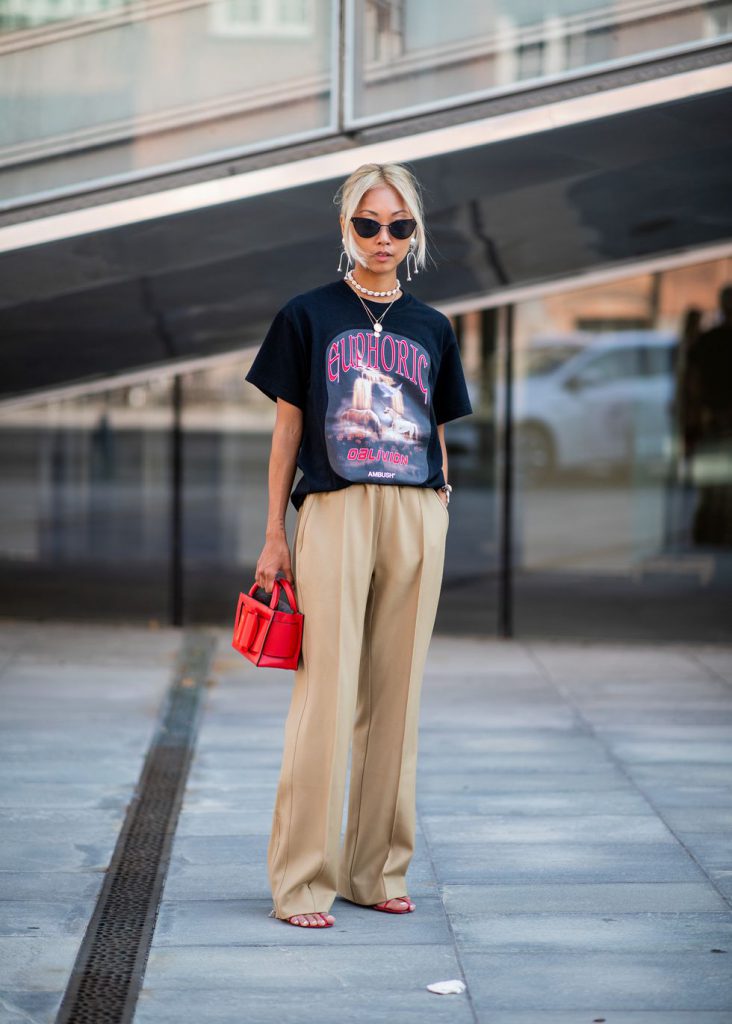 Lucy Williams @lucywilliams02
Full time blogger Lucy Williams lives in West London and started her website Fashion Me Now as a personal blog which has now transformed into a place where she documents her travels, style diaries and beauty finds for the world to see. She has a sense of style that comes off as effortlessly cool. This look – super chic denim mini dress paired it with some black Dr Martens is super simple with serious style credentials.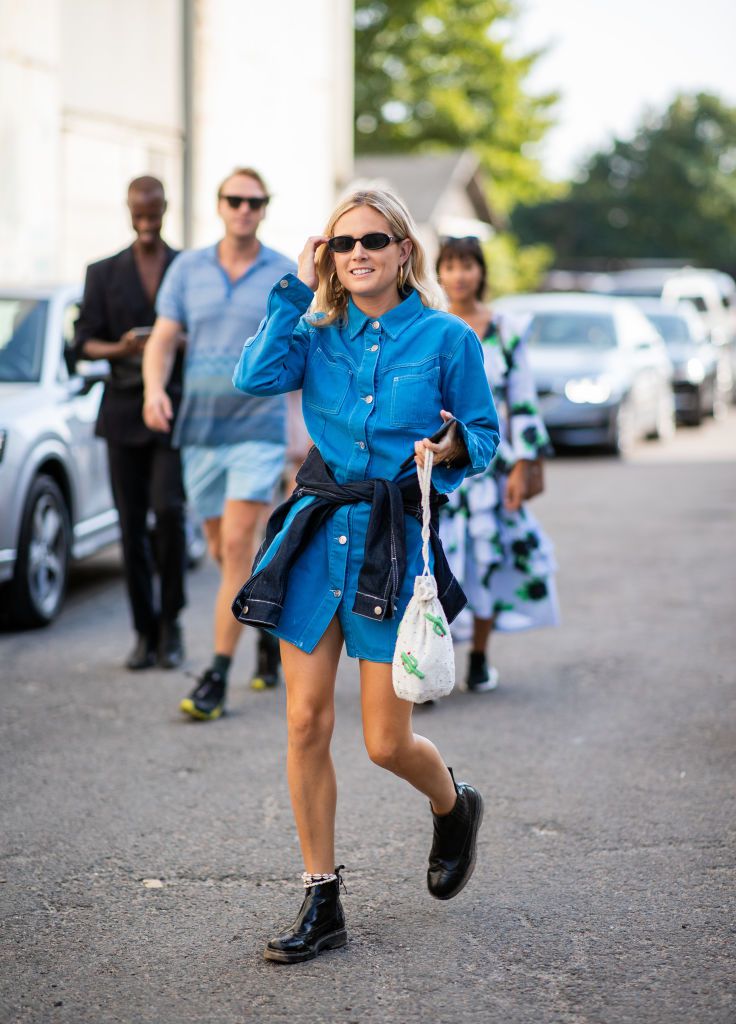 Sonia Lyson @soniafrancex
Sonia is a berlin-based blogger who combines street style with high fashion. She showed up to Copenhagen fashion week in a pastel pink prairie dress and cowboy boots – a look we can't forget about. The quirky boots give the outfit an urban edge that takes the outfit to a whole new level.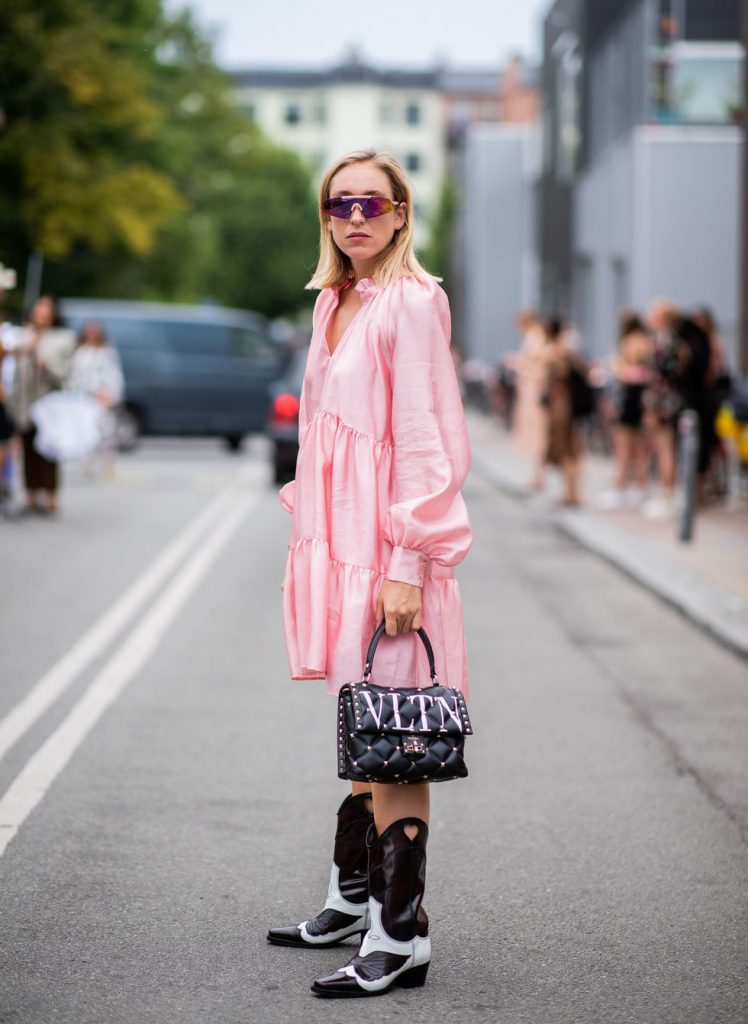 Tiffany Hsu @handinfire
Tiffany spends most of her time traveling from city to city during fashion week and has spent ten years in the fashion industry. She is first to jump on emerging trends and this plaid two piece is definitely on our wish list for next season. Paired with Perspex heels Tiffany's look shows us how to take a work wear suit and make it fashion!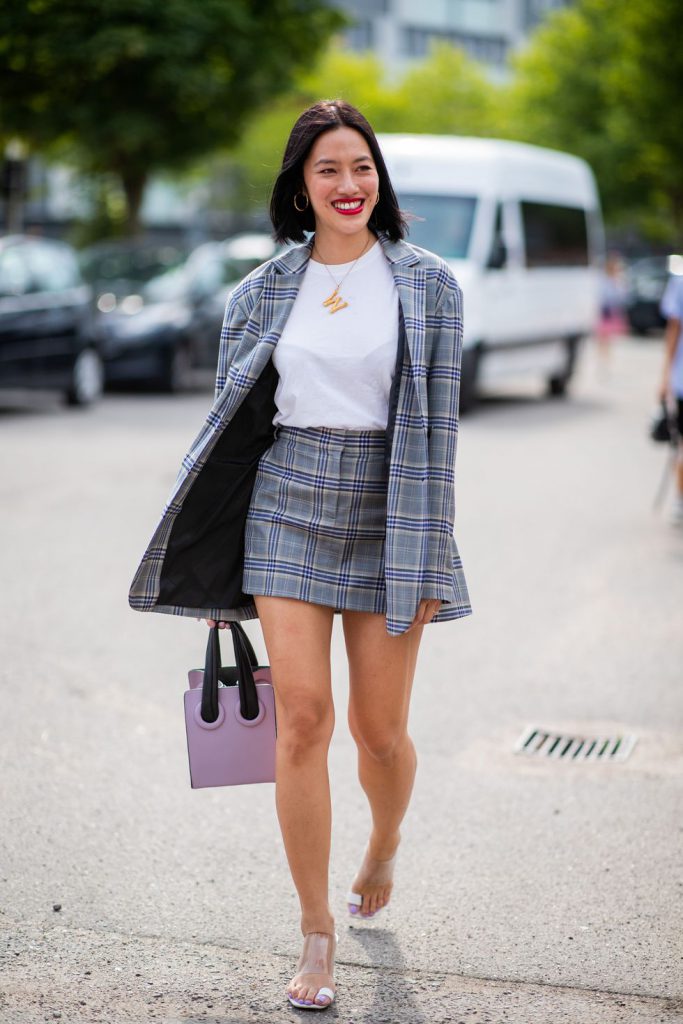 Stephanie Broek @stephaniebroek
Dutch fashion journalist Stephanie Broek has an Instagram feed filled with outfits that pair oversized elements with more figure-hugging pieces, for a volume contradiction. Her genderless style is effortless, and she mixes prints and colours that are unexpected and eye catching. Pairing an animal print swimsuit with pastel pink floral trousers shows that Stephanie is one to watch!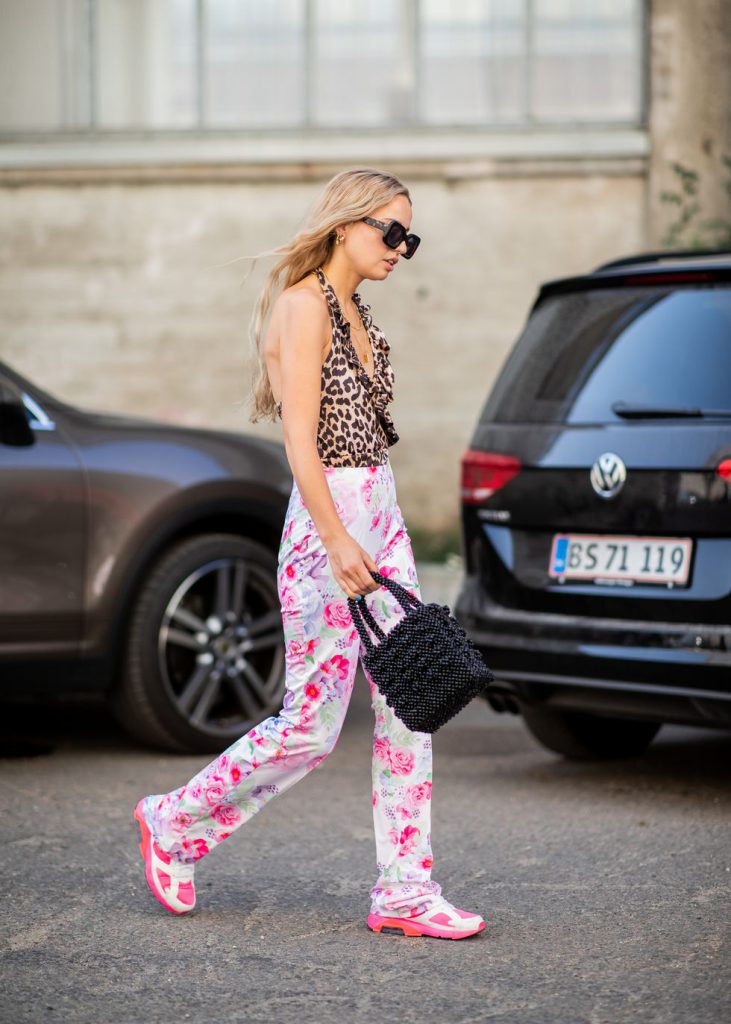 What were your favourite looks?