It's October – and our Summer wardrobes are officially packed away for sunnier days. We're offering you a sneak peak into 3 of TASK PR's wardrobes to see which style-staple returns every year like our Starbucks go-to Pumpkin Spice Latte.
VICTOIRE – ACCOUNT MANAGER
My cold weather go to is a super-warm cashmere piece. Reboot your stripes in multicoloured, hyper-energised colour combinations. My wish list piece this season is this cashmere jumper from Cocoa Cashmere, a fabulous sweater with a rainbow motifs that will enliven my winter wardrobe."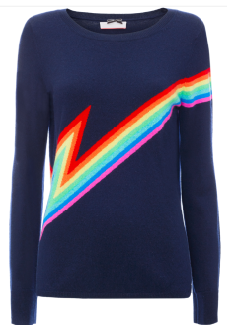 COCOACASHMERE – SKYE Jumper
https://www.cocoacashmere.com/collection/jumpers/products/skye
CAMILLA – ACCOUNT MANAGER
A 'showpiece' coat. Every year I'll choose a brightly coloured coat or outerwear piece which I can throw over a jeans and jumper look to give it an edge. I'm still riding the millenial pink wave, so my choice would be this Airfield jacket :
AIRFIELD – FELICIA Jacket
https://www.airfield-onlineshop.com/collection/fallwinter19/futuretraveller/futuretraveller9
EMMA DENMEAD – ACCOUNT EXECUTIVE
For me an autumn/winter always means a great pair of classic boots to take me through the season. I love this pair from ASH, the pearls give it a polished touch – I love anything with a girly twist!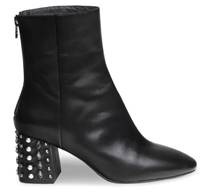 ASH – HYDE Boots Black Leather & Studs
https://www.ashfootwear.co.uk/women-c1/ash-hyde-boots-black-leather-studs-p2826