London Fashion Week AW19.
Four days of trend updates and fresh inspiration – TASK PR were out and about catching shows across the capital.
We've rounded up some of the hottest catwalk looks from London Fashion Week – all wearing Falke.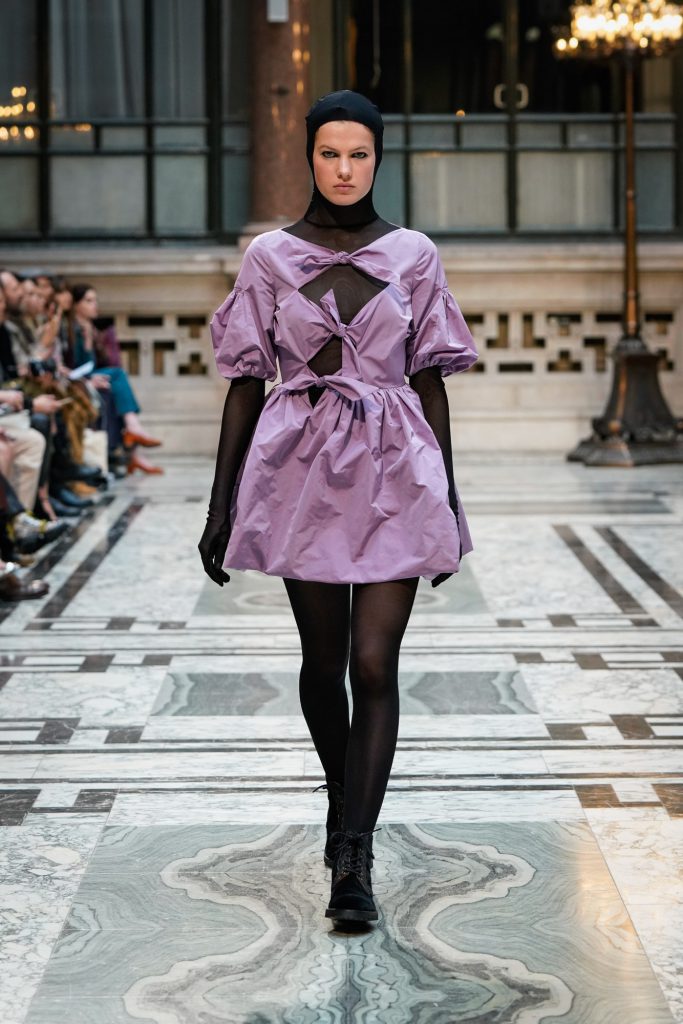 Molly Goddard described her show as 'dressed for the storm' the collection a mixture of her classic tulle creations alongside tougher tailored looks.
In this look the soft pastel lavender is juxtaposed against the dark armour of the under garments. The Falke tights assisting in giving the dark storm a classic black finish.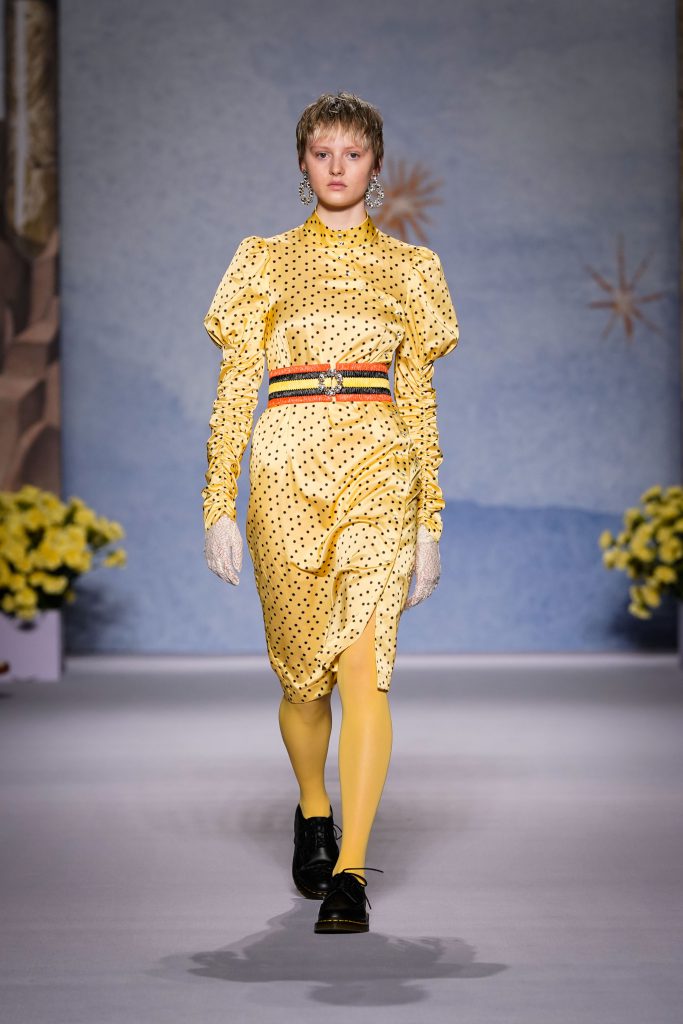 Shrimps first catwalk collection was inspired by Greek Mythology amongst a bright colour palette of yellow, apricot and blue.
This marigold look was a standout, showcasing next seasons must have – colour pop tights, by Falke.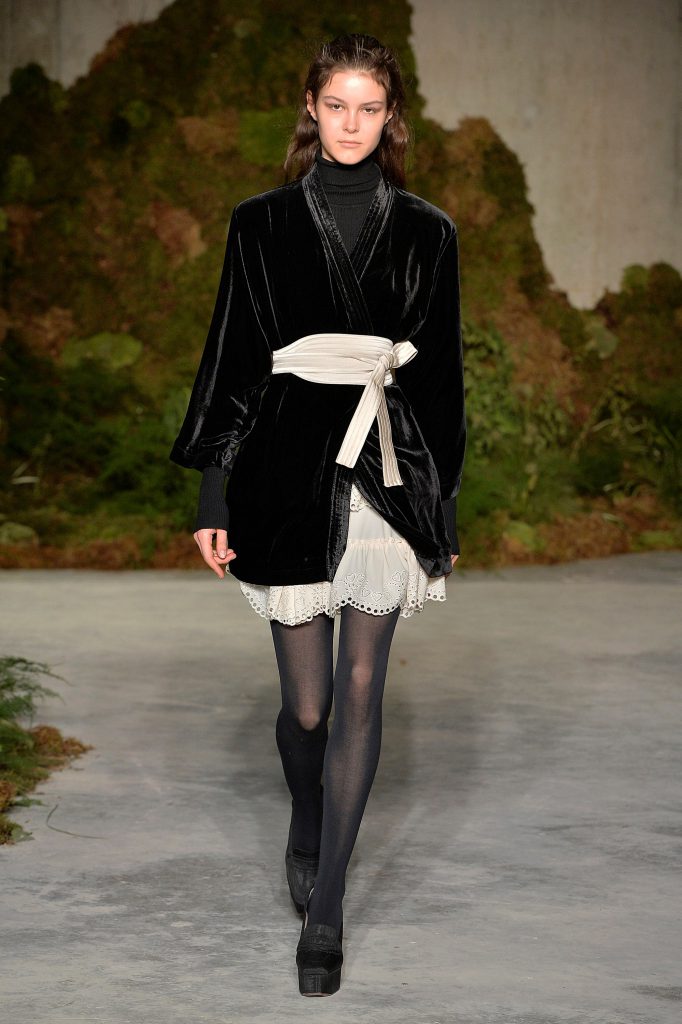 The aesthetic of Alexa Chung's second collection was reflected in the structured and protective layers of knitted wool, leather and silk.
This monochrome look reflects a new tough aesthetic, complimented by the soft white skirt. Semi-sheer tights give this look a classic finish which we will emulate in Autumn Winter.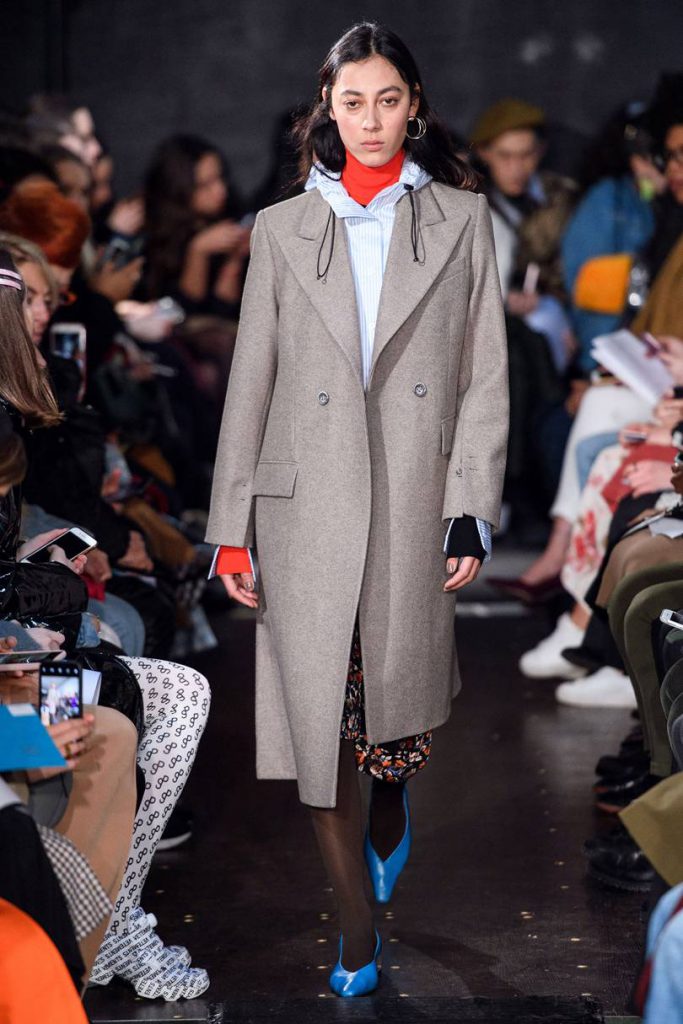 The shows key looks reflected contrast in both colour and texture. Falke tights facilitated the neutral opposition against the vivid pops of colour – sometimes subtle is best!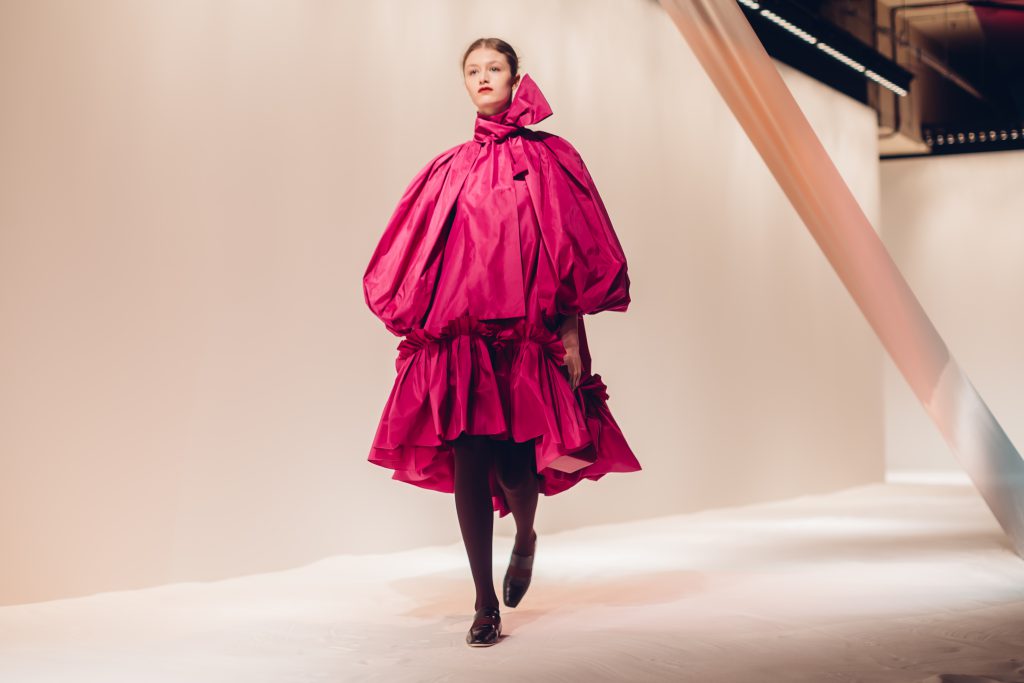 Roksanda's AW19 collection delivered breath-taking designs for confident women. The show's key looks showcase romantic femininity with ruffling gowns, voluminous silhouettes and an uplifting palette of orange, pinks and blues.
The tights from Falke offered deeper coordinating hues – giving us style inspiration for the next season.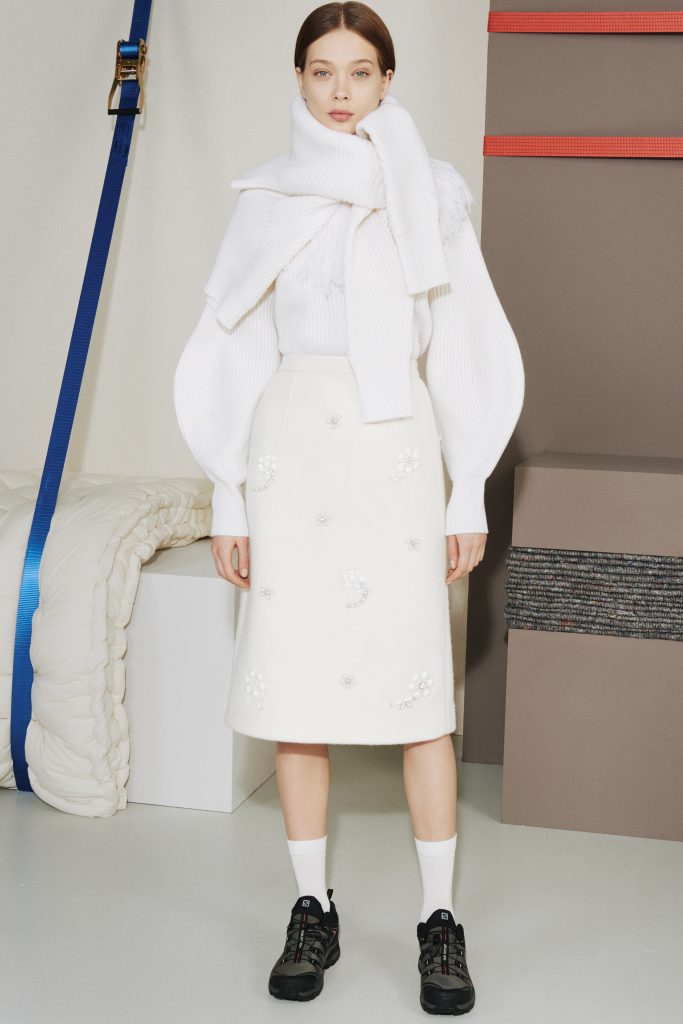 The show's key looks reflect an evolution toward minimalism with exceptional attention to detail. White and bright Falke socks give this look a fresh and vibrant feel, – pass us the Oxi Action!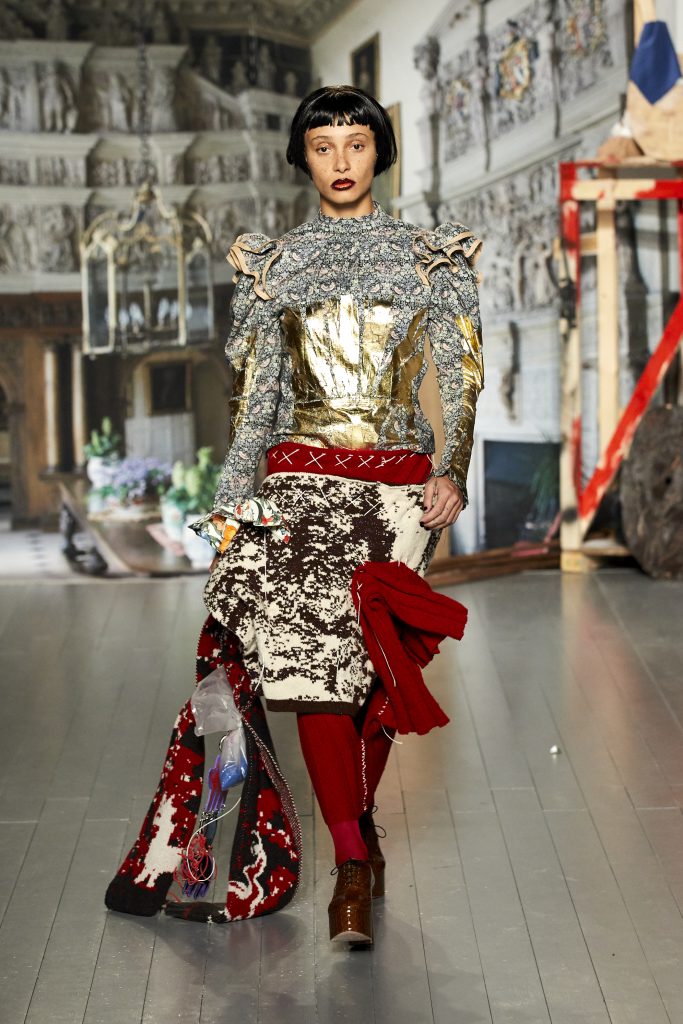 Matty Bovan researched into the Pendle Witch trials of 1612 for inspiration for this collection which presents a new extravagant form of power dressing.
We'll be wearing tights to match our outfit highlights next Autumn to recreate this bold look.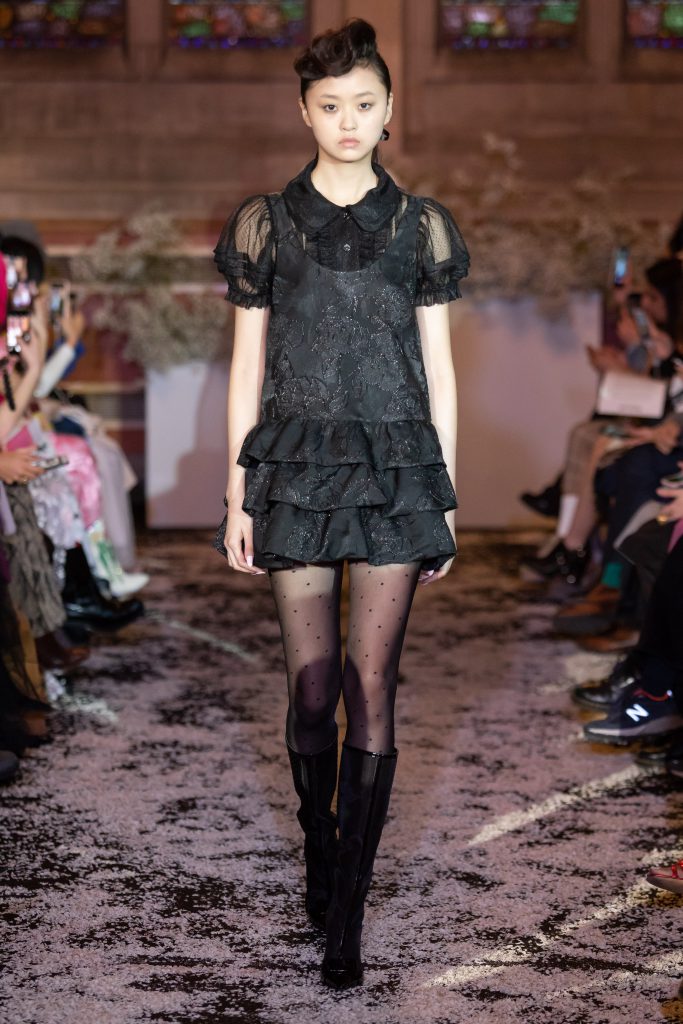 Ryan Lo's collection inspired by Japanese manga Rose of Versailles was full of dark romantic beauty. The show's key looks showcase primary colours of pink, black and white in a multitude of textures; tulle, crochet, feathers and tinsel all featured.
Next season we will pair polka dot Falke tights to give our outfits a little more texture!
Author – Amelia Cullen