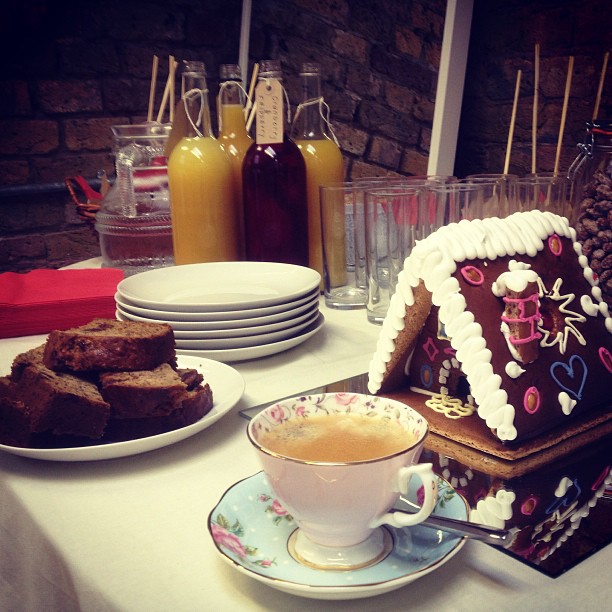 What does one really want to drink in this sweltering, muggy heat – MULLED WINE! Not. This was one of the first hiccoughs we encountered along the way to our Christmas in July.
For those of you who don't know what this is it's when brands and PR companies promote their best AW pieces for all the press working on Christmas issues and gift guides. This all happens far in advance hence the 'In July' bit. All of the events are Christmas-themed but in this sort of weather that can prove slightly tricky as nobody feels like eating hot pies, let alone mulled wine.
With our directors Andre and Tamara being German it was decided that our first foray into this annual event should be German market themed. Gingerbread hearts were ordered from Austria, baubles were dusted off and staff stayed up late making toffee apples and sugared almonds. These were of course the minor details that needed to be seen to. Lookbooks had to be scoured for the best pieces and all of these had to be ordered from all over the UK and Europe.
So on Thursday morning we stuck the jazz music on our dock (Christmas music was vetoed – this was a happy medium) and sangria was mixed (this was the solution for the first problem we faced).
All in all, we had a very busy day which we all loved. Lots of sangria was drunk and the main culinary event was currywurst from Herman ze German!
In the states they say Happy Holidays so I suppose we can translate it roughly to now (only you're hoping to be on a beach rather than in a toasty house sipping port by the tree!).
HAPPY HOLIDAYS!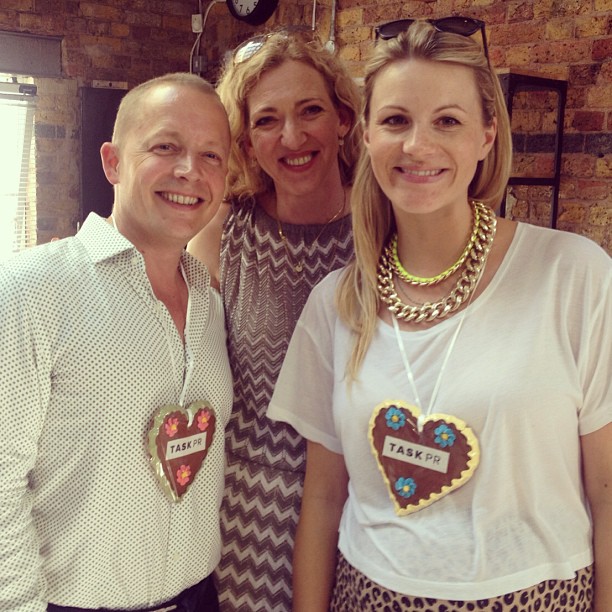 The lovely Lee and Kat from Elle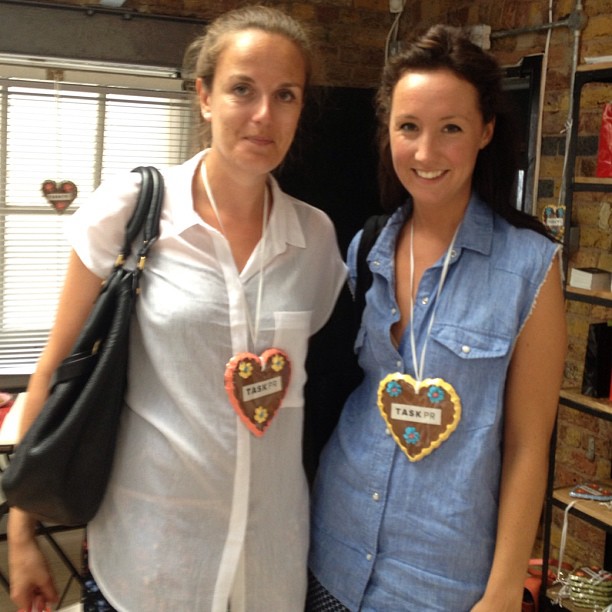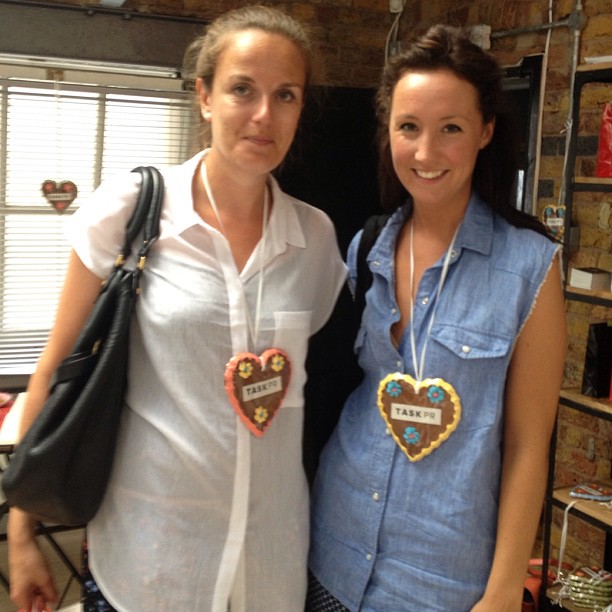 Loving the gingerbread! Sherida and Kitty from Stylist Magazine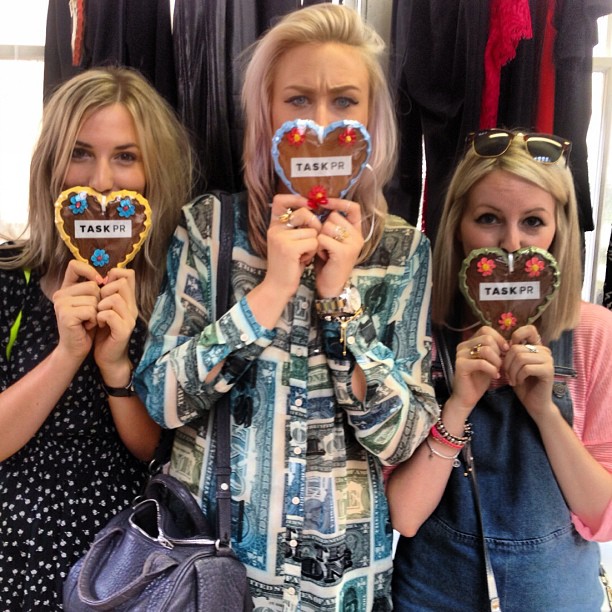 The girls from Cosmo!