In preparation for Christmas this year, our heritage brand Johnstons of Elgin have braved the busiest shopping destination in London and set up an embroidery station on the chaotic ground floor of Selfridges.
The Johnstons team brought down the embroidery machine all the way from Elgin in Scotland ready to monogram beanies, scarves and wrist warmers from the lambswool and cashmere collection.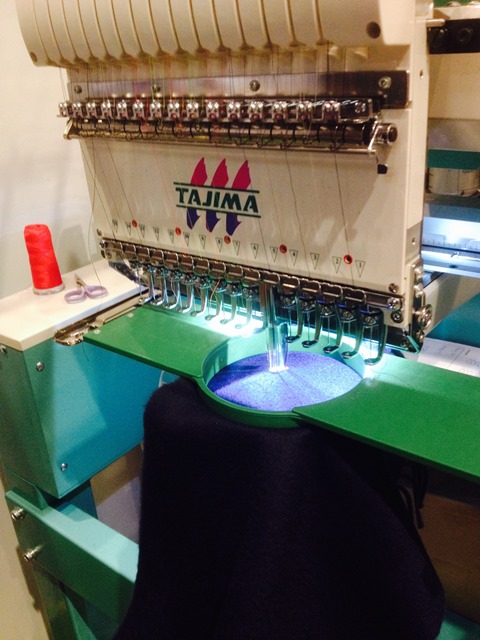 This meant that Christmas came early for a few of our friends who were able to see the machine in action and get their own personalised scarf.  While everyone was as pleased as punch with their gift, most of the oohs and aahs were reserved for the magical little machine from Scotland.  Once the font and size were picked and the letters and positioning programmed it sprung to life and the miniature Christmas elves inside spun their thread and within minutes the elegant lettering was sewn onto the scarf making it all the more special.