As part of a new 'Behind the Tasks' feature here at Task HQ, each week we are asking a different member of the Task Team to reveal all about life within the agency and give you an insight into the day to day aspects of working in Fashion PR. This week, Senior Account Executive Helena, took a trip to the Birmingham Jewellery Quarter for a factory visit with Deakin & Francis. She shares her experience here: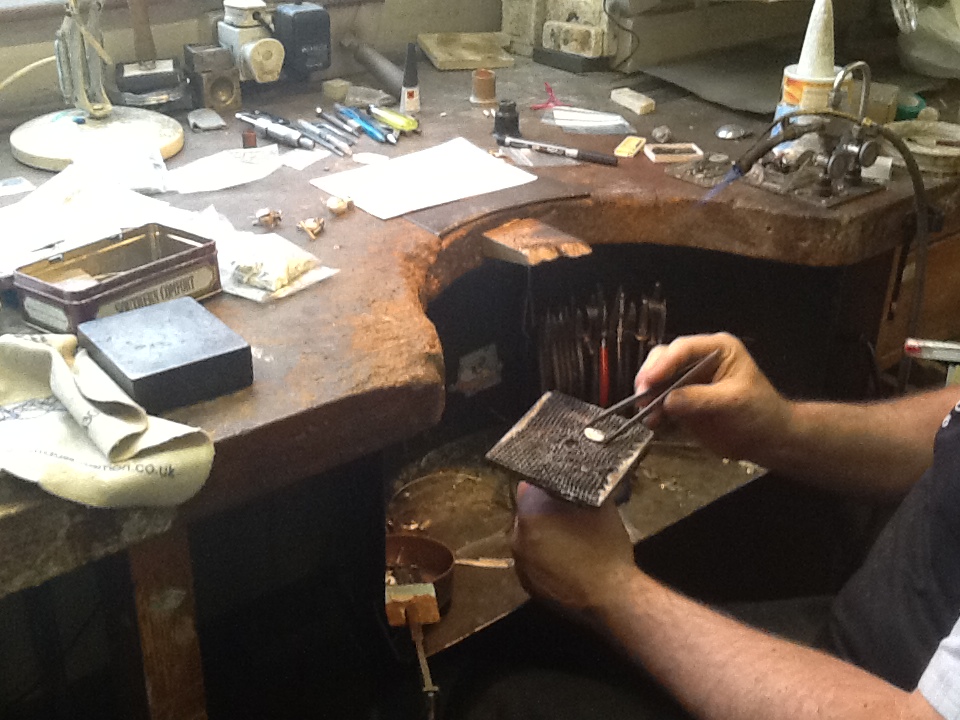 By Helena Abela
I didn't need much persuasion when the call came from our new jewellery brand Deakin & Francis, offering a visit to their 200 year old workshops in Birmingham. Despite that fact it was a 2 1/2 hour train journey to the Midlands, I'm always eager to learn more about the brands I look after and one of the best ways to engross yourself in a brand is to see what they do and how they work first hand. Plus who can resist the chance to be surrounded by beautifully crafted jewellery and all things shiny?
Once I arrived at the Jewellery Quarter, I was shown around the brands various workshops, eagerly taking notes and countless photographs. As one of the country's oldest jewellery labels, Deakin & Francis still pride themselves on using traditional methods to produce many of their pieces. The enamel is still hand painted by two lovely ladies, who also happened to be cousins, and the moulding of the jewellery is done by hand using special tools to shape the signet rings, cufflinks, and pendants. The whole day was reminiscent of a school field trip, even complete with sandwiches for lunch. I was even privileged enough to be shown top secret designs and prototypes by James Deakin himself but unfortunately I'm sworn to secrecy so you will have to wait a bit longer to see those!
You can shop the Deakin & Francis collection and find out more about the brand on their website.
Thanks to the team at Deakin & Francis for such an interesting day.