Like most of the world, here at Task HQ we are getting just a tiny bit addicted to Pinterest. If you haven't yet heard of the latest social media phenomonen (where have you been?) it's time to get involved. Pinterest is an online pinboard that allows its users to post and share images from the world wide web easily and hassle free. While other social media sites have come and gone, Pinterest has already gained a devoted 10 million users and it only launched in January! What has attracted and kept so many people interested is that Pinterest provides a one stop haven of inspiration and creativity. It allows you to keep track of your ideas through mood boards and everything from planning your wedding, to keeping all of your favourite recipes in one place is perfectly achievable! Once you get the hang of pinning and have created your boards you can then start following your favourite users and search and re-pin from a sea of images.
Here are some of the best boards we have come across so far…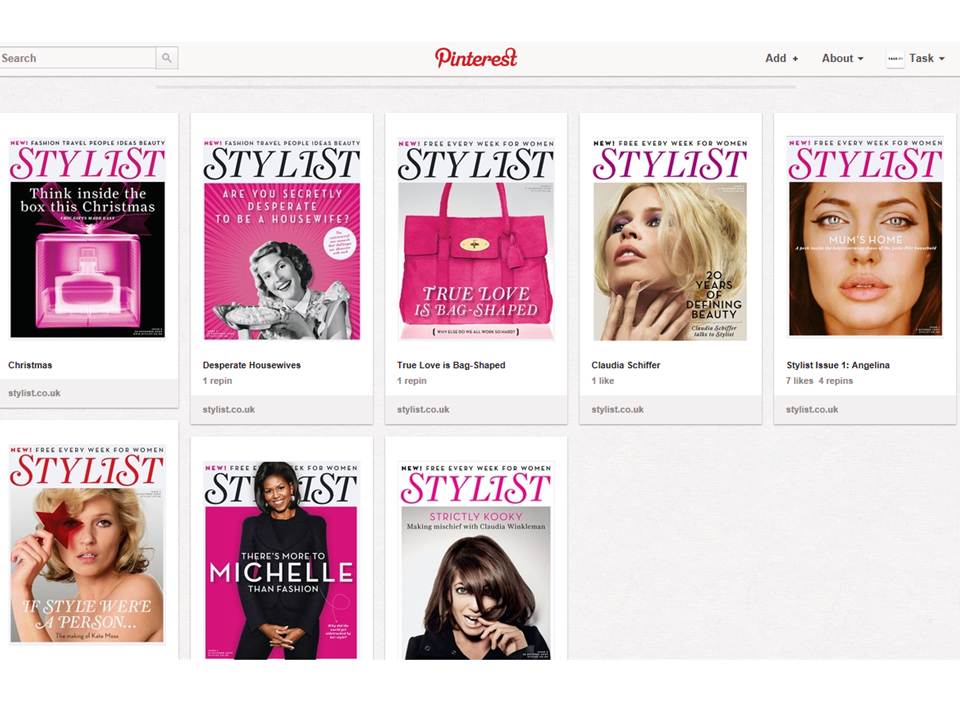 Stylist Magazine have a great range of boards incorporating all of the fun from their daily web updates and weekly magazine shoots, but we especially love this board full of all of their fabulous covers!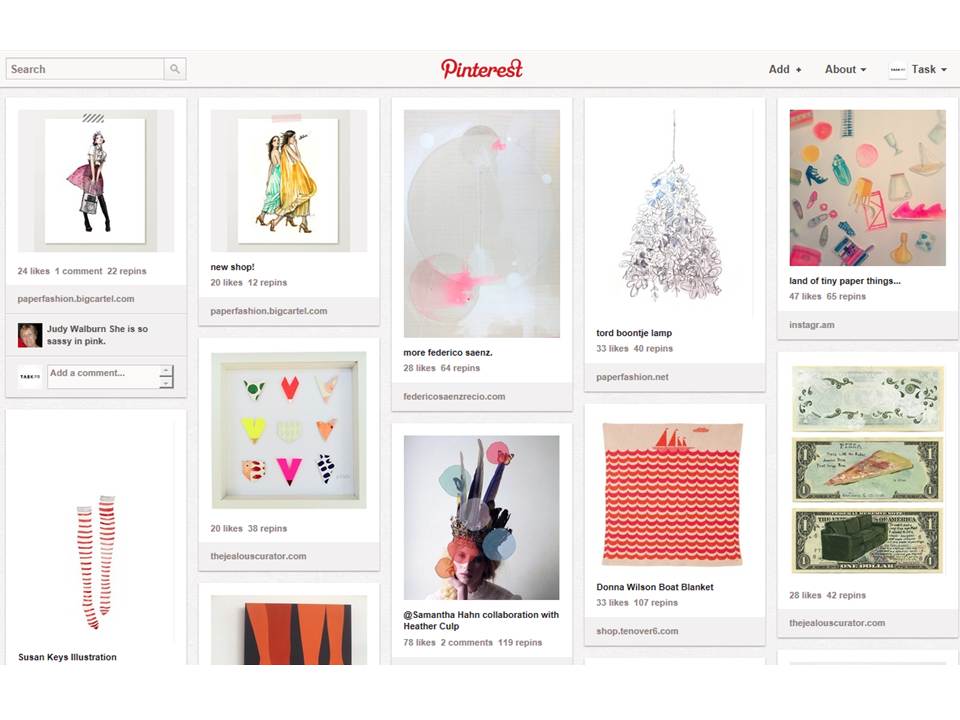 Fashion Illustrator Katie Rogers of Paper Fashion has boards full of dainty illustrations and colourful artwork, her fun illustrations of fashion favourites and celebrities are just too cute for words.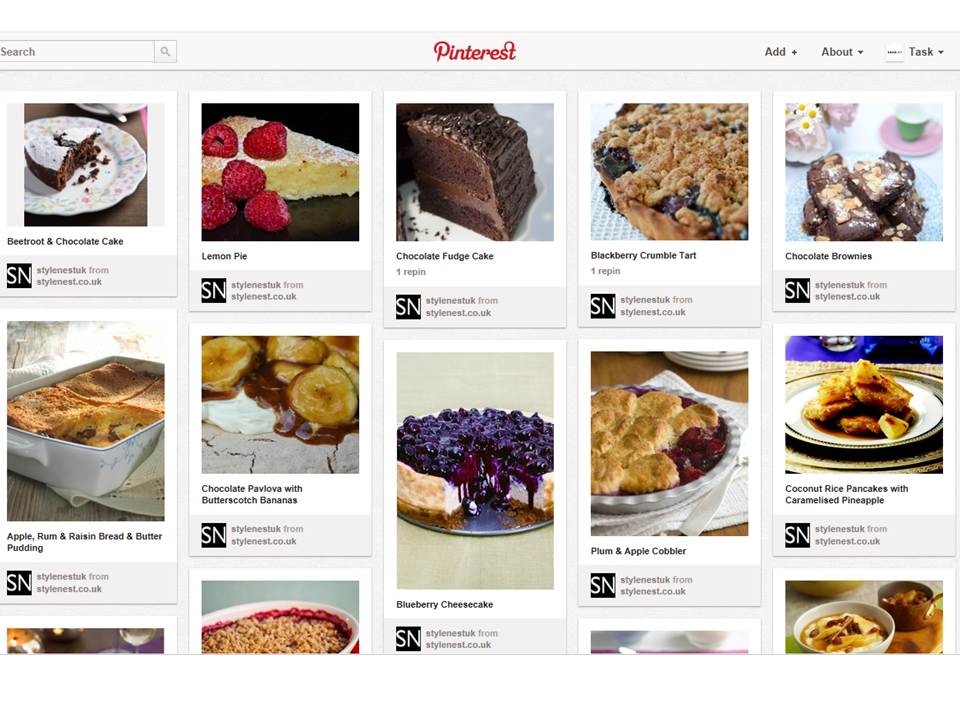 For the most amazing selection of recipes- scrumptious meals, fun cakes and inventive desserts – head over to Stylenest and prepare for your mouth to start watering.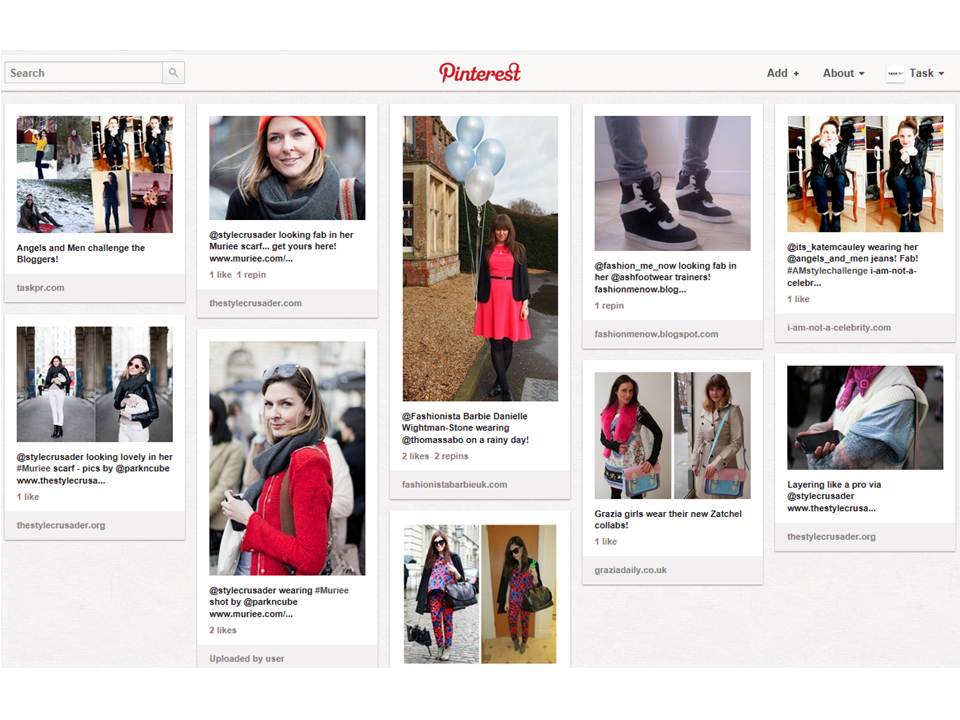 So if we have inspired you to start pinning yourself, then make sure you follow TASK PR! We are relative newbies to the pinterest game but are creating fashionable boards with news from our brands, fun pics from around the office, celebrity icons and photos of our stylish friends wearing pieces from our brands such as the one above!
Happy pinning!