When I moved to London one year and half ago, it took me a couple of – strolling around – months to find the perfect area to set and call home.
In fact, no matter how much I love the chaos of the city, Little Venice offered me the perfect combination to have a scenic neighbour with the opportunity to jump back to the city centre anytime.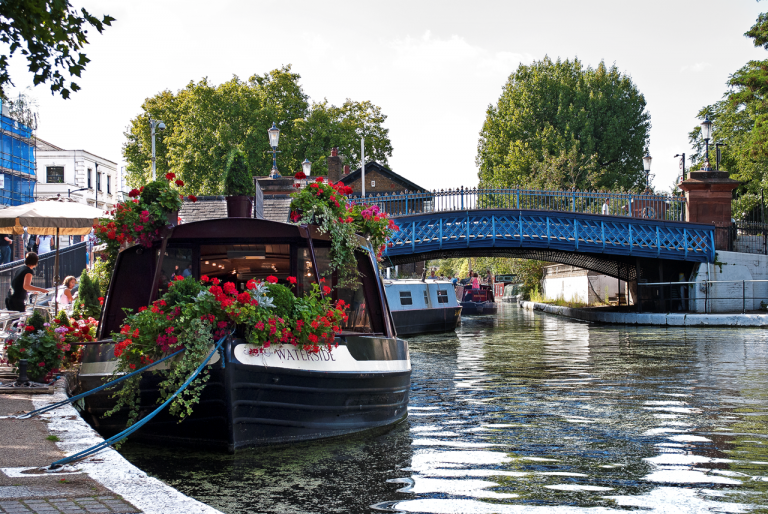 What to see and where to eat
Little Venice is actually a pool created from the intersection of the Grand Union and the Regent's canals, less than five minutes' walk form Paddington station. Whether it's a blue or a grey sky, there's nothing better than wandering among the docks to enjoy the peace of the area and discover the life on a boat. Indeed, you can't go away without spending some time at the Waterside Café: with a friendly staff and few outside tables, it's the perfect spot for a classic brunch. The omelette with tomatoes and feta cheese is just a must have!
Without even noticing, the water on the canals will lead you to get lost in the touristic, but never dull, colourful houses in Notting Hill. Nevertheless how many time I visit it, I always find something new: a café, a bookshop or a vintage jacket.
During the weekend a classic step once in there is the Portobello Market which cross all the way the area. Not only a mix of stalls that create one of the world's largest antiques market, but also a food paradise! Noteworthy is the Hummingbird bakery for its cupcakes, brownies and cheesecakes. If you're not interested in finding your new antique bit or a new Hugh Grant's mug for your collection, I'd recommend to turn at the first corner and explore the mews, which makes from Kensington Road and all around Holland Park, the perfect labyrinth and set for your new flawless Instagram's post.
For the food you can't go wrong with Osteria Basilico: from the starters to the dessert menu it will be the perfect place to end your day.
While, for the hopeless romantic, who want to enjoy the sunset with a superb glass of wine, the place is Negozio Classica, with a wide range of wines and classic sharing plates, not to miss the Zucchini's carpaccio and the Bufala mozzarella & Avocado!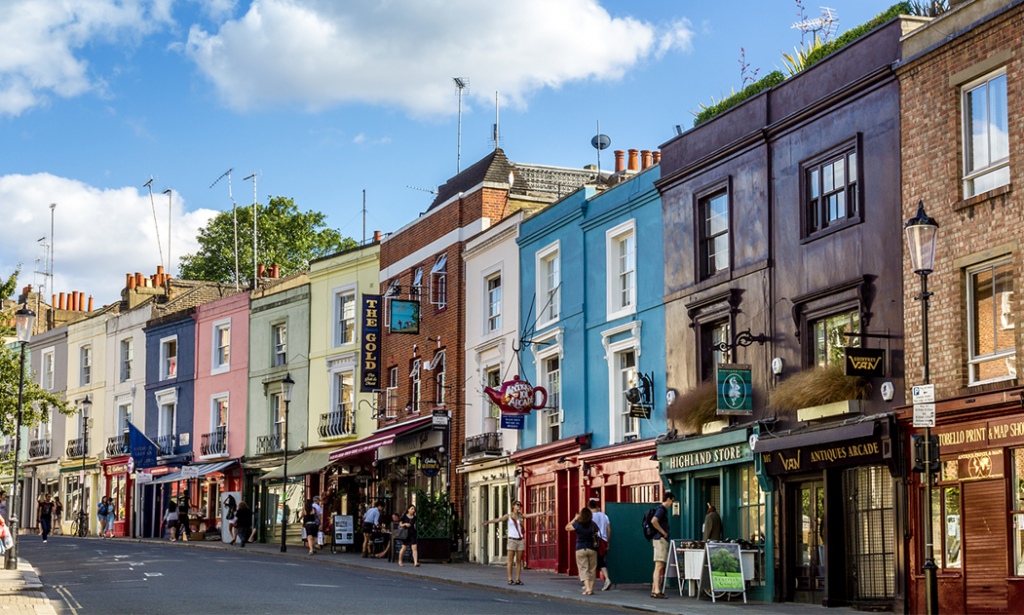 Last but not least, another must is the Electric Cinema in Portobello; with more than 100 years of history, it now offers now the possibility to watch all the new movies on luxurious sofas and to complete the experience with an American-styled diner next door.
Author – Martina D'alpaos