For those of you who are shoe fanatics, here are some favourites that we think deserve a special place in your heart and closet.
During rainy days and cold months Chelsea boots have always served Londoners well, whether you are going out for dinner or to the office. By pairing these Marc Cain ones with a dress and leather jacket you will be winning at the fashion game by keeping warm and serving a timeless look.
Marc Cain Chelsea Boots with Rivets: https://www.marc-cain.com/en/Shop/Shoes/Ankle-Boots/Chelsea-boots-with-rivets-1-black.html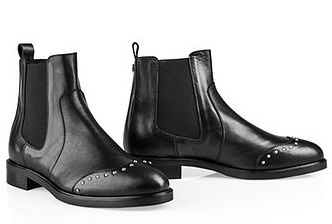 Every girl needs a pair of comfy shoes that will sustain her busy lifestyle. White leather trainers allow you to run errands and grab lunch with friends without having to worry about staying in style every season – adopt the Moon platform trainers from ASH to your crep collection.
ASH White Leather Moon Platform Trainers: https://www.ashfootwear.co.uk/women-c1/ash-moon-platform-trainers-white-leather-black-suede-p3107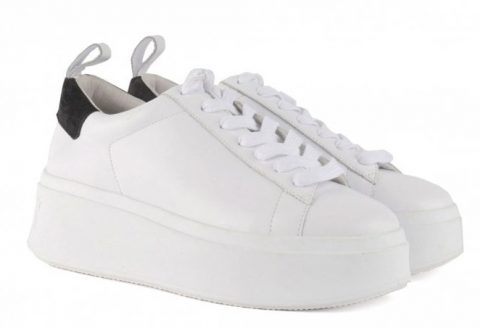 Lastly, your favourite pair of heels should always scream personality and are a great way to add pops of colour into your wardrobe, these Chie Mihara heels meet all our expectations of the must have heel.
Chie Mihara Kuba Heels: https://www.chiemihara.com/en/shoes/5254-63930-kuba-negro.html#/3-colour-black/19-shoe_size-34