A highlight of Berlin Fashion Week this season, was Lena Hoschek showcasing her Autumn/ Winter collection for 2018-19. With overarching themes of elegance and femininity, Lena's world of flourishing nature, confident colours and joyfulness, was perfectly encapsulated in the new collection. Entitled 'Wintergarden' the pieces overcame an icy winter, emerging in full bloom through a variety of botanical plant prints.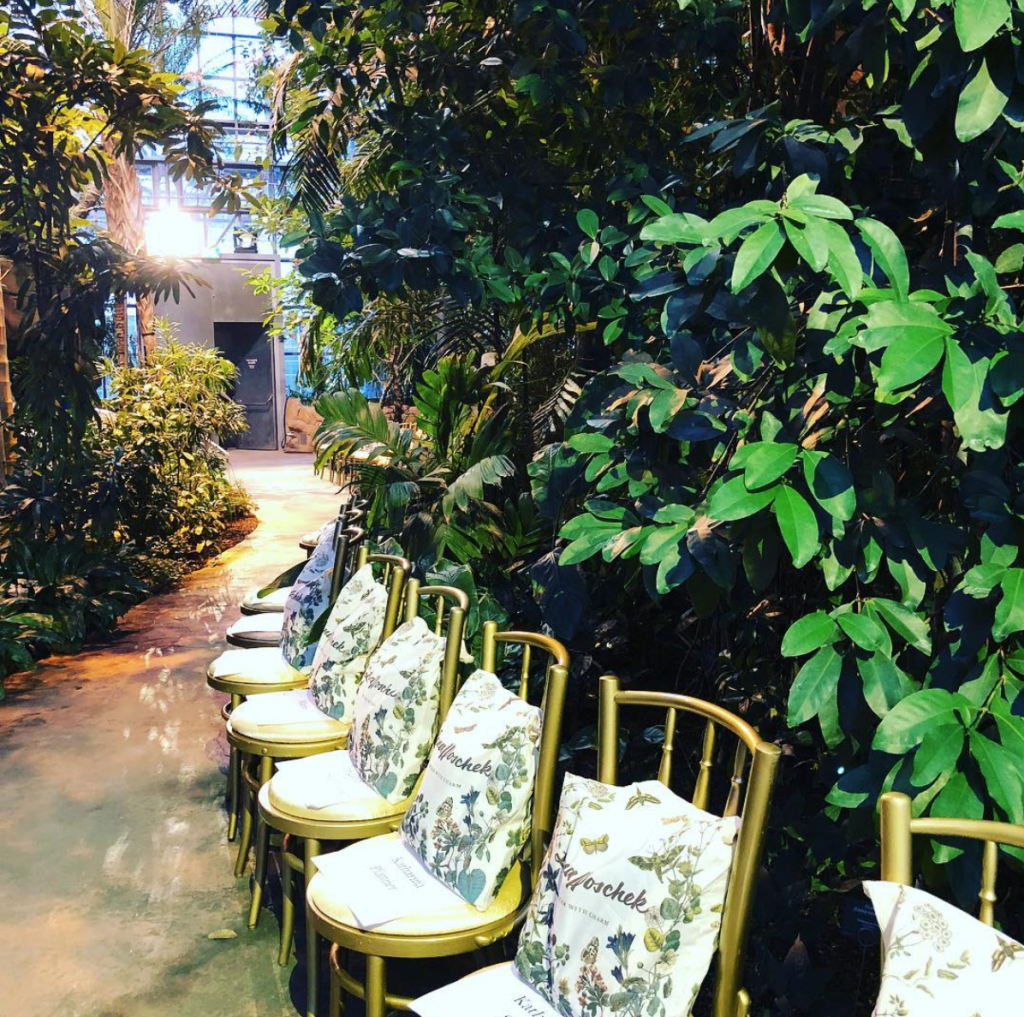 With 13 looks shown on the catwalk, there was a clear conceptual theme of detailed floral depictions, beetles and caterpillars, majestic butterflies and impressive moths. Lena Hoschek focused on the fleeting lifespan of plants, encouraging the wear to recognise the beauty hidden within withered plants. This idea is a regular source of inspiration for Lena, referenced in AW18 through use of earthy tones. Textures of the velvet, shimmering wings of the deaths-head hawkmoth influenced both the colour and materials throughout.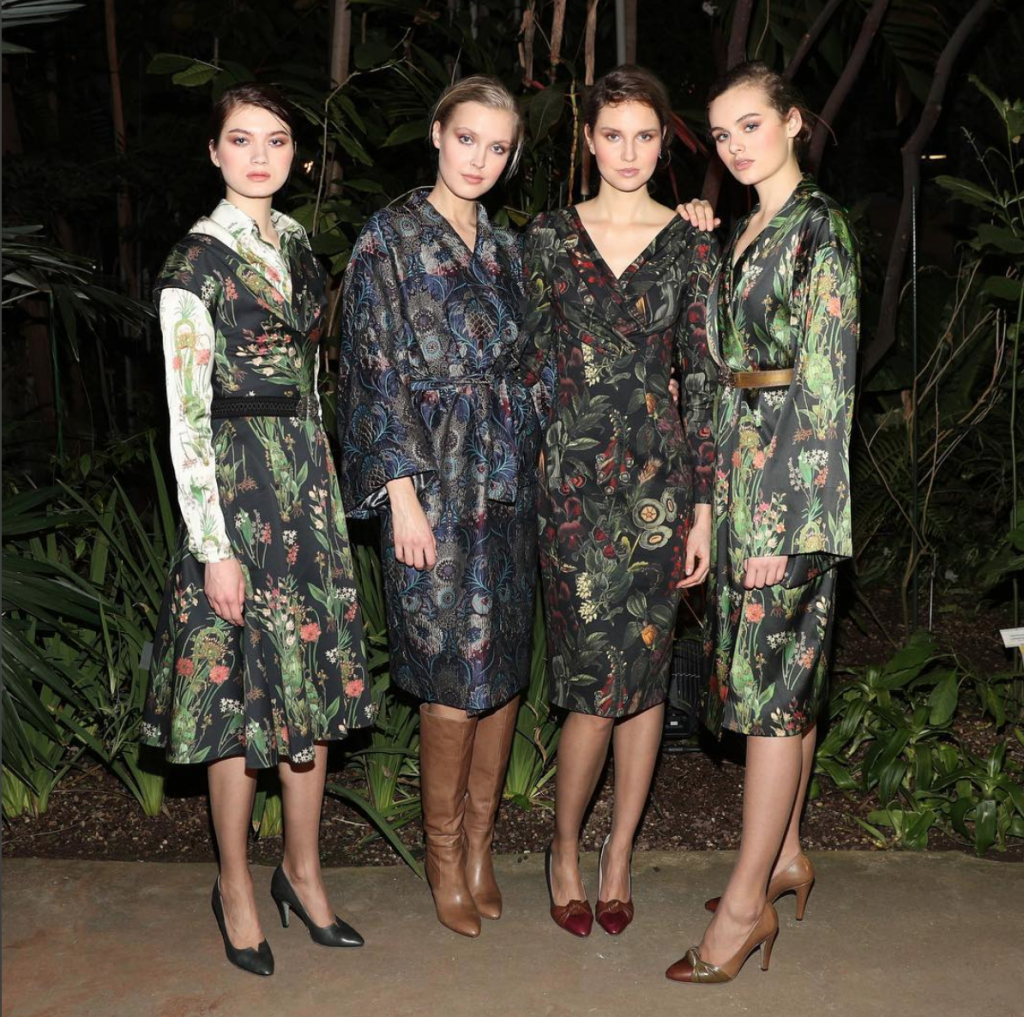 Lena Hoschek harbours a fond love for Botanical Gardens in Berlin, (a place with more than 20,000 different plant species from around the world) making the German capital an alluring place to hold the show. An audience of fans and guests included singer Beatrice Egli, actress Christine Neubauer and presenter Anastasia Zampounidis, gathered together to see the new collection.
The new collection will be released toward the end of the year!