New year…new you! Like most, you have probably set goals to become fitter and healthier…so why not do this in style? Not only will this give you the motivation to go to the gym, but you will also look stylish whilst getting back on track!
With a shift in the year with the focus on health and fitness, sportswear has respectively evolved and become quickly become a staple piece in our wardrobe. You can throw away your basic t-shirts and joggers and replace those with a fashionable sports bra and leggings co-ord to get the ultimate fitness look.
With gym-wear being both stylish and comfortable, this means we are happy to wear it both in and out of the gym! Athleisure clothing lets you 'work out' and 'walk out'…this means you can wear your outfit before, during and after your workout – making going to the gym even easier! With so many trendy athletic pieces out there, the first thing you should choose is a flattering and comfy sports bra. Falke has a wide selection in different styles and different colours – the options are limitless! We suggest pairing a classic pair of navy leggings with a pink/peach sports bra – classic! These pieces will quickly become your gym go-to!
Below are some of this season's must-have gym pieces featured by Falke (sports bra) and Hanro (Leggings):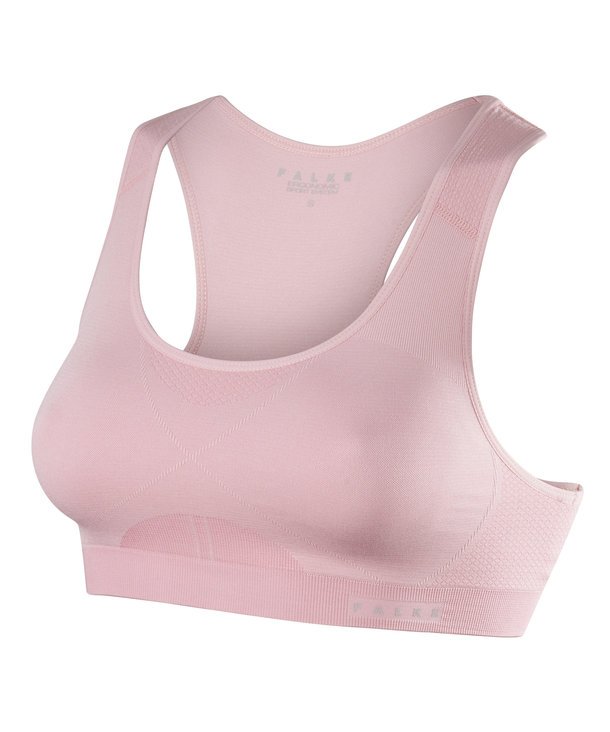 When you have fashionable gym clothes to choose from, working out will seem like less of a chore – when you look good…you feel good – simple! If you are more of a plain jane, there are also simple options. You could pair a black sports bra also by Falke with a pair of Hanro grey leggings.
…Time to hit the gym!