PR & Digital Communications Agency, TASK PR has been appointed to manage all UK press and publicity for new accessories brand Eleni Bantra.
Born and raised in Greece, Eleni Bantra's designs capture her love for the delicate and undiscovered patterns that exist around us and transform them into beautiful and elegant accessories.
Eleni Bantra takes inspiration for her designs from the beautiful and microscopic patterns that cannot be seen with a naked eye.
The designs combine art with science, each design requires extensive research in biology departments and libraries. Looking from real human body samples to flower samples under the microscope, then combining many disciplines to finalise the designs. Her academic background at University of Brighton and Royal College of Art, as well as her working experience have been the base for her designing process and influence.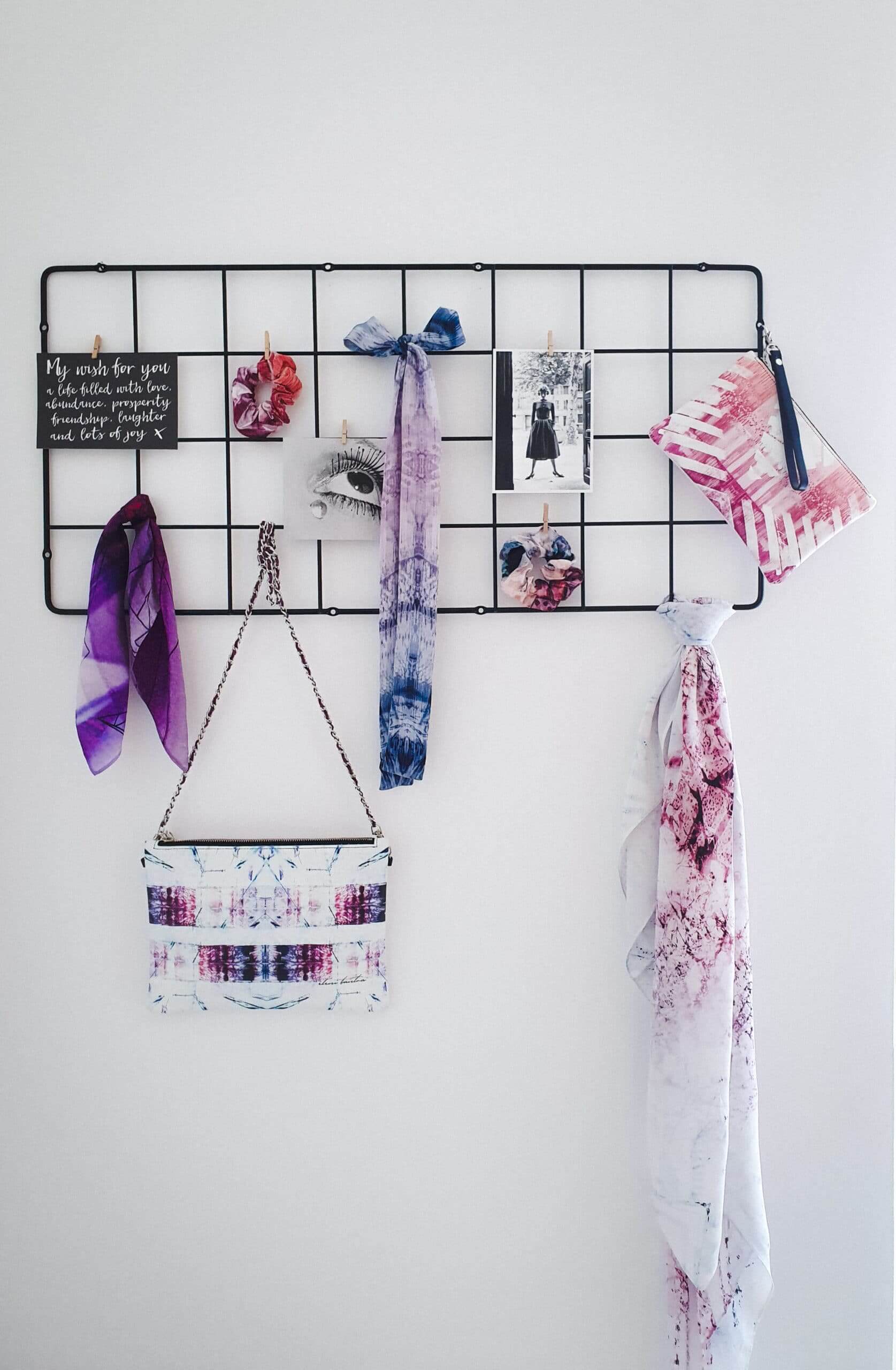 Eleni Bantra fully supports the Slow Fashion Movement and offers high quality certified textiles and materials in a limited quantity and sustainable packaging. All pieces are made to last, crafted from high quality textiles that can last for generations. Additionally pieces are either made-to-order or produced in small quantities, aiming to reduce impact on the planet as much as possible and accessories are digitally printed using Azo dye free inks and without any harmful chemicals. Further to this the brand operates a no waste policy where products are not discarded or discontinued each season. All packaging is fully recyclable, biodegradable or made from recycled materials.
The Eleni Bantra collection is made up of beautiful scarves, bags, scrunchies, face masks as well as art prints and is available at https://elenibantra.com/