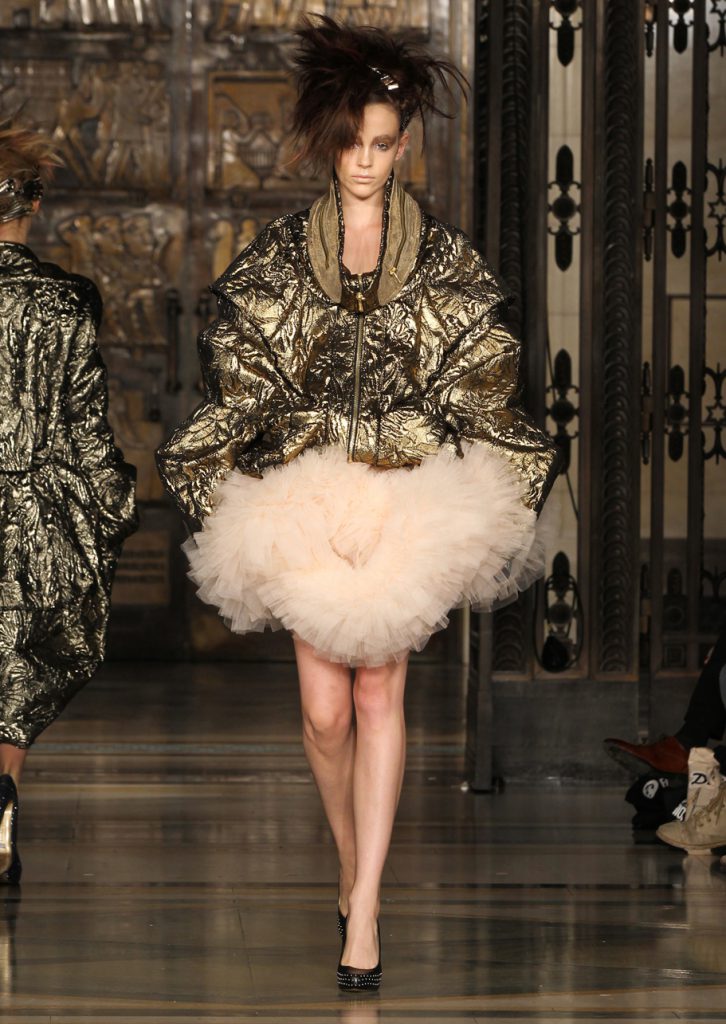 Yesterday was a big day for TASK PR – our first show at London Fashion Week, Inbar Spector showed her SS12 collection at the Vauxhall Fashion Scout venue to an excitable crowd of press and buyers. The Israeli born designer was back after a couple of seasons off and there was a definite eager buzz in the audience to see what the latest collection had to offer.
And WOW was it worth the wait. Obviously we are slightly biased but there was such a positive response from everyone after the show that we know we are not alone in thinking it was one of the stand out collections of London Fashion Week this season!
Intricate detailing, voluminous shapes and dream like ruffle creations were amongst the collection. For a designer known for her monochromatic looks, Inbar shocked with metallic gold sculptural jackets and fitted lazer cut metallic dresses.
Her signature sheer mesh designs were still prominant but this season came in soft pinks and light greens as well as the trademark black and white.
The awe dropping finale, set to the Thriller theme tune saw two killer pieces which blew everyone away. The first a cascade of white ruffles which almost completely engulfed the model, the final look a gold metallic spiral dress which seemed to go on forever!
We can't wait to wait to get these pieces into the showroom and start working on them!
Images by Tony Wellington Photography