So The Olympic games have come to an end and it seems the whole world is mourning their departure. What shall we watch on TV now? What shall we talk about when we meet random strangers at dinner parties? Will we ever enjoy a Spice Girls performance of Wannabe as much as we did on Sunday night?
There has been such a great and positive atmosphere around, it has certainly been hard to let go.
London town has been shimmering in gold and not just in the Olympic stadium but also on the streets and in our wardrobes. With all of the metallic fever that has come about since Team GB won an incredible 29 gold, 17 silver and 19 bronze medals (we are going to have more than a few gold post boxes popping up around the nation), now more than ever is the perfect time to embrace the metallic trend.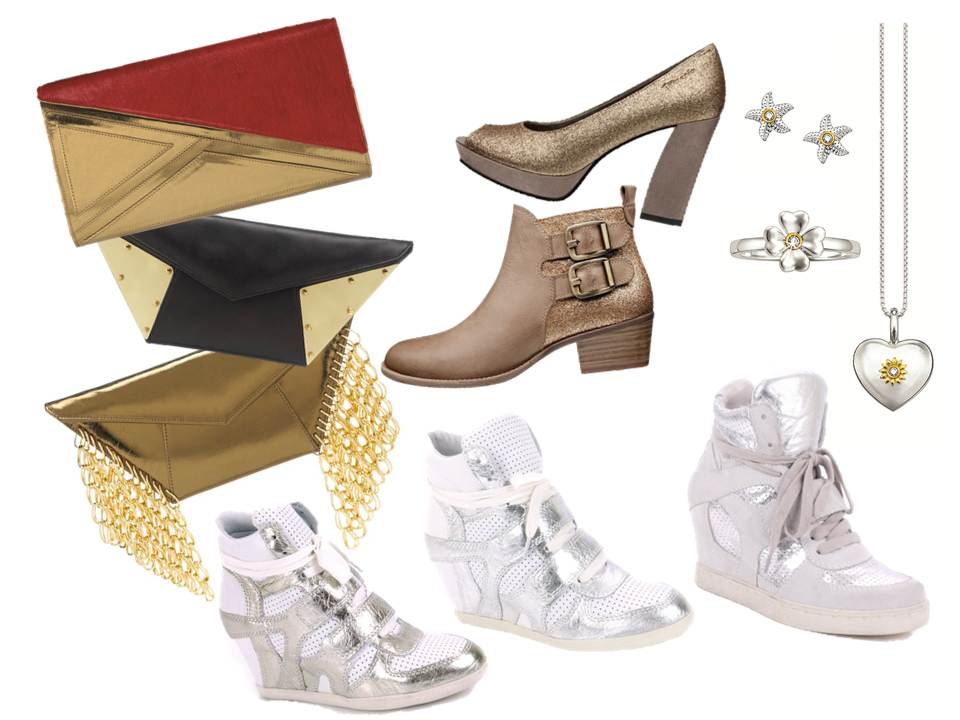 Go for Gold (and silver and bronze) with these pieces. Clockwise from left – Kzeniya clutch bags available at Selfridges, Tamaris gold glitter shoes, Thomas Sabo sterling silver, gold and diamond 'Sweet Diamonds' collection and metallic silver and gold wedge trainers from ASH.