This afternoon Task PR had a visit from the stars of the hit e4 show 'Dirty Sexy Things' a documentary based around the lives of eight models while they embark on an eight-week project led by noted fashion photographer, Perou.
We invited Charlotte and BB (our favourite duo from the series) to our showroom to take a look at our brands and pick out some product for their upcoming events and apperarances.
BB took a particular shine to our lifestyle brand Worn All Over and picked out a number of their tees for himself while Charlotte was a fan of premium denim line Beg Borrow or Steal and both are huge fans of Thomas Sabo, admiring their recent AW sterling silver collection. BB was even wearing his favourite Thomas Sabo necklace when he came in to meet us (completely coincidental of course)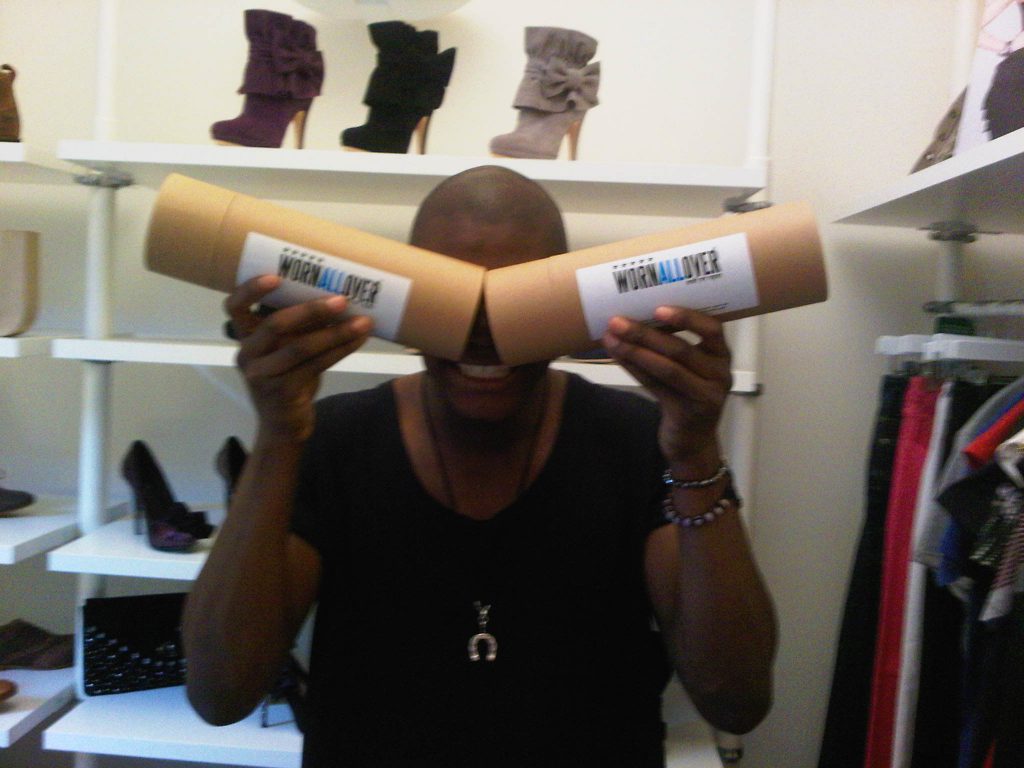 BB Wears Thomas Sabo pendant and carrying his new Worn All Over gifts!
We think BB looks great sporting his Worn All Over T-shirts -what do you think?
Of course the Task PR girls couldnt resist getting a pic and we are happy to say that the guys were utterly lovely and more than happy to chat about nonsense and pose for photos! A big thank you to BB and Charlotte for coming in to meet us and we look forward to seeing them again (hopefully wearing their new gear!)