In honour of the passing of the iconic Karl Lagerfeld we reflect on our favourite Chanel shows each an inventive, creative and spectacular masterpiece.
Autumn Winter 2014 Ready-to-Wear Chanel Supermarket
AW14 saw the Grand Palais transformed into the greatest supermarket in the world. Models in candy coloured tweed walked along aisles filled with every Chanel stamped product imaginable from eggs to ham.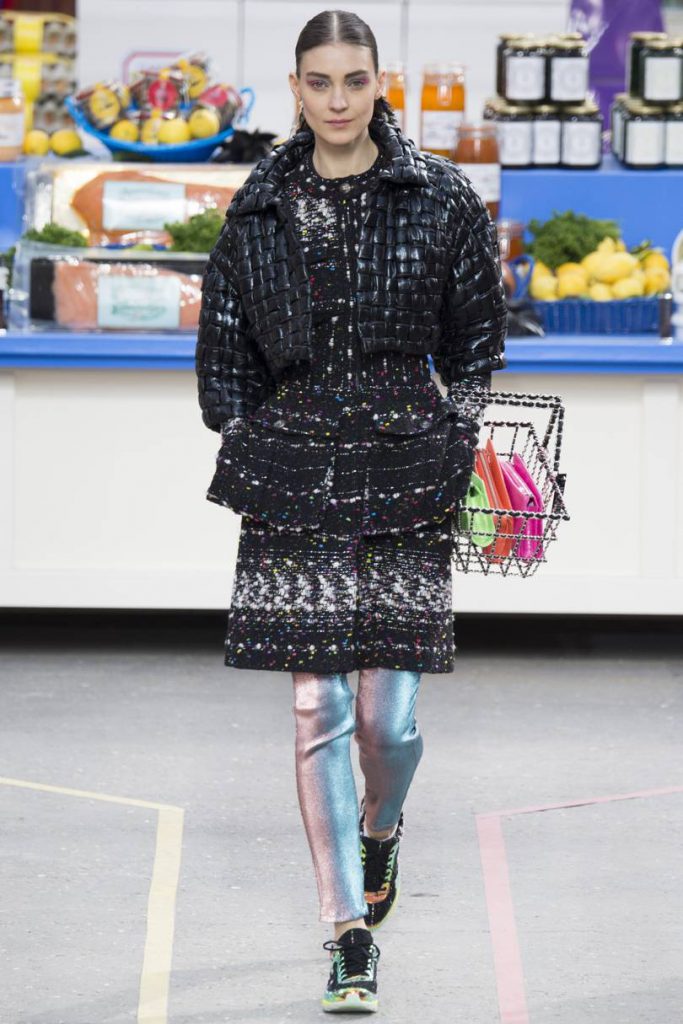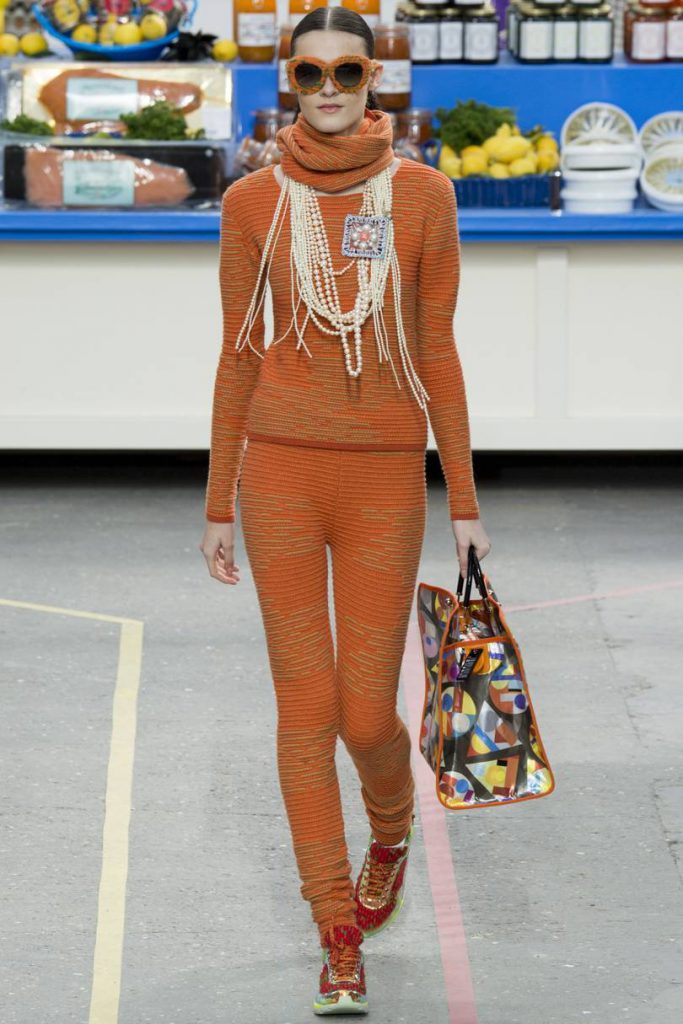 Spring Summer 2016 Chanel Airlines
For SS19 we saw models in tweed strapped sandals wheeled walk a nearly to scale airport. Luggage carts  embossed with Chanel Airlines stood alongside check-in desks complete with flight attendants while guests sat in authentic uncomfortable boarding gate seats.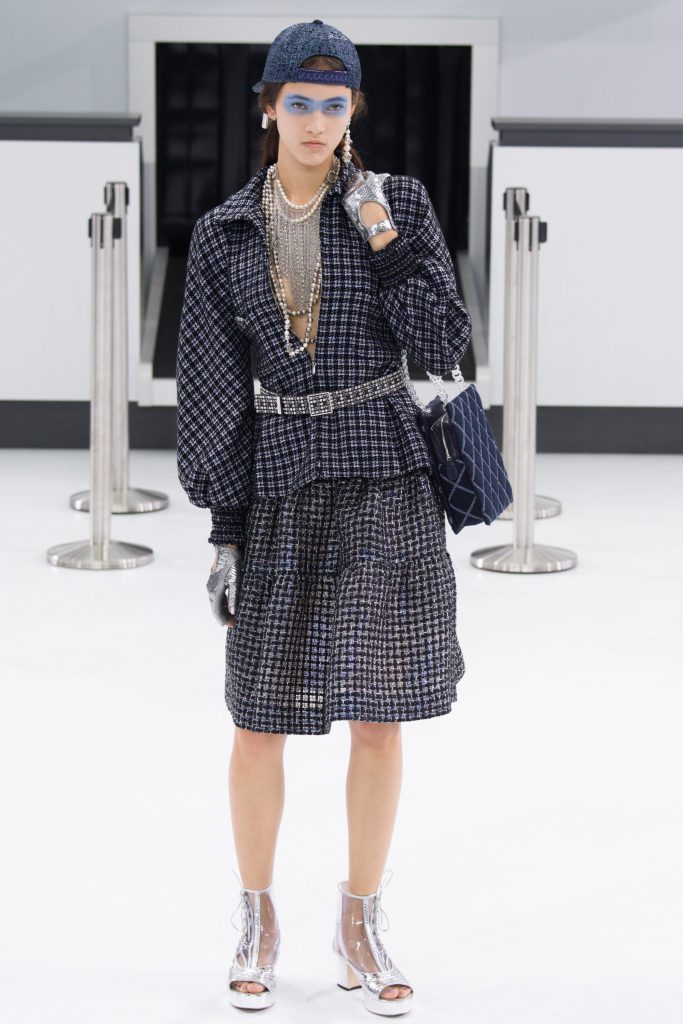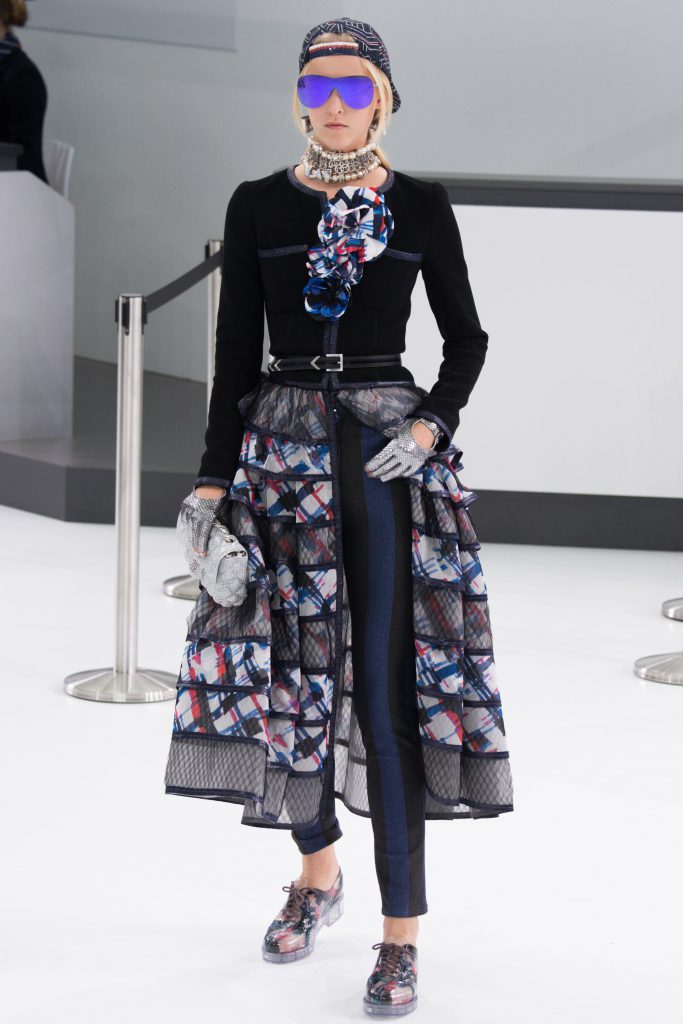 Spring Summer 2019 Channel Beach
On a grey autumn day Chanel brought summer to Paris when the SS19 collection was debuted on a sandy shoreline inside the Grand Palais. The sound of seagulls announced the start of the show with the collection continuing in the theme of summer with swimwear featuring alongside quintessential Chanel looks.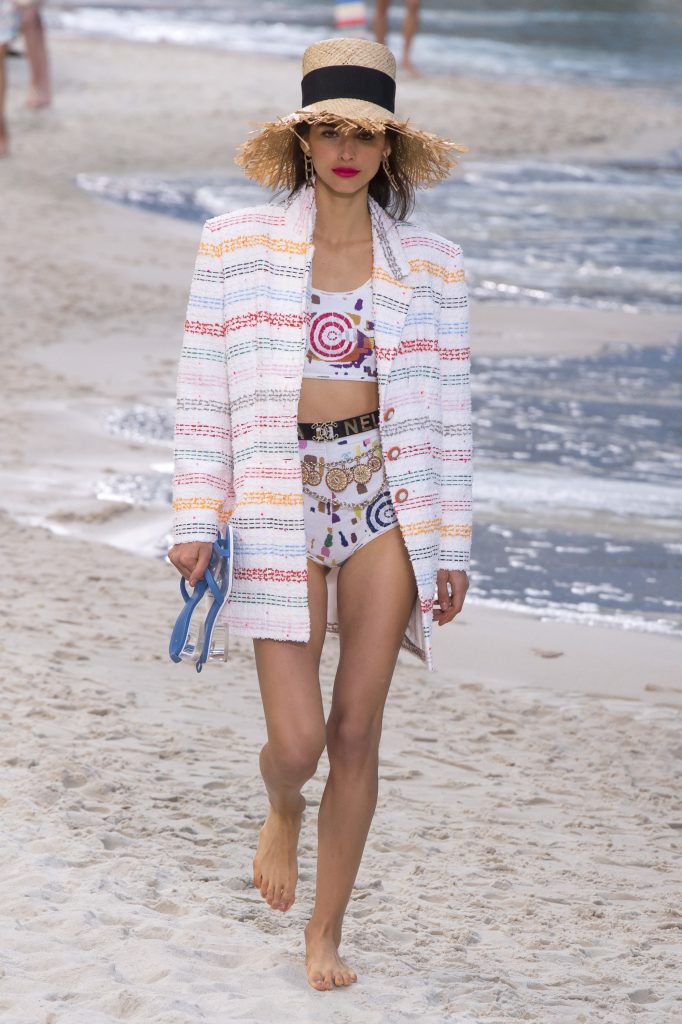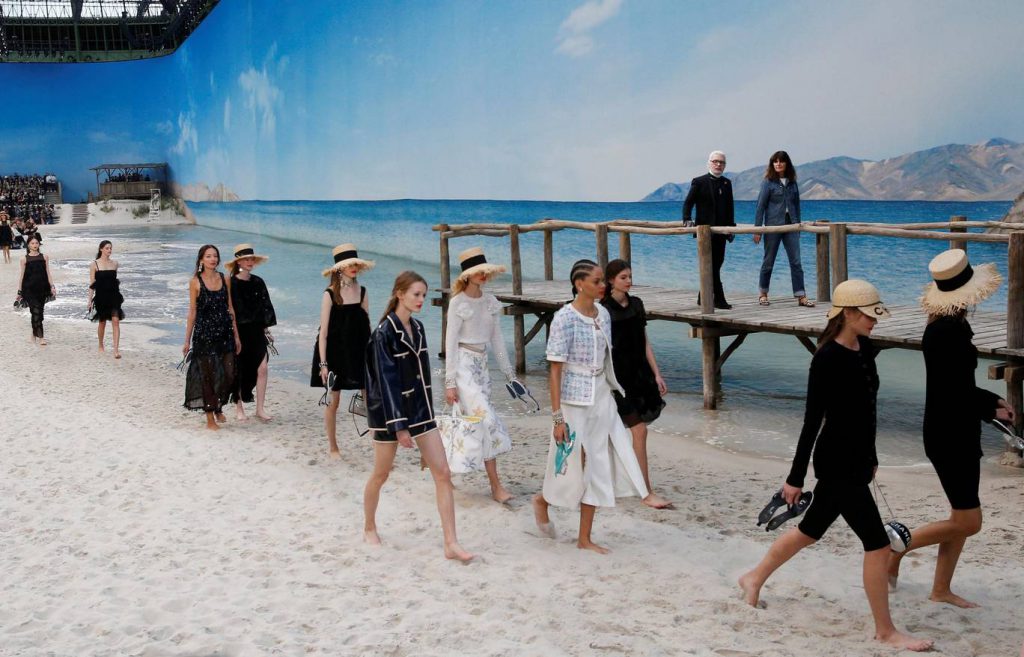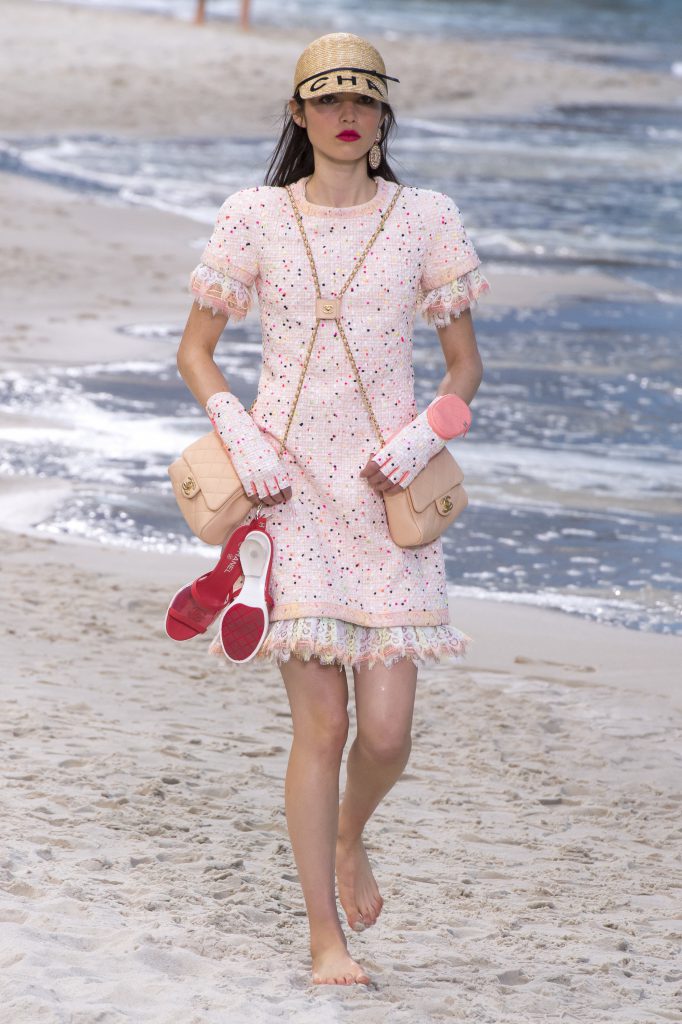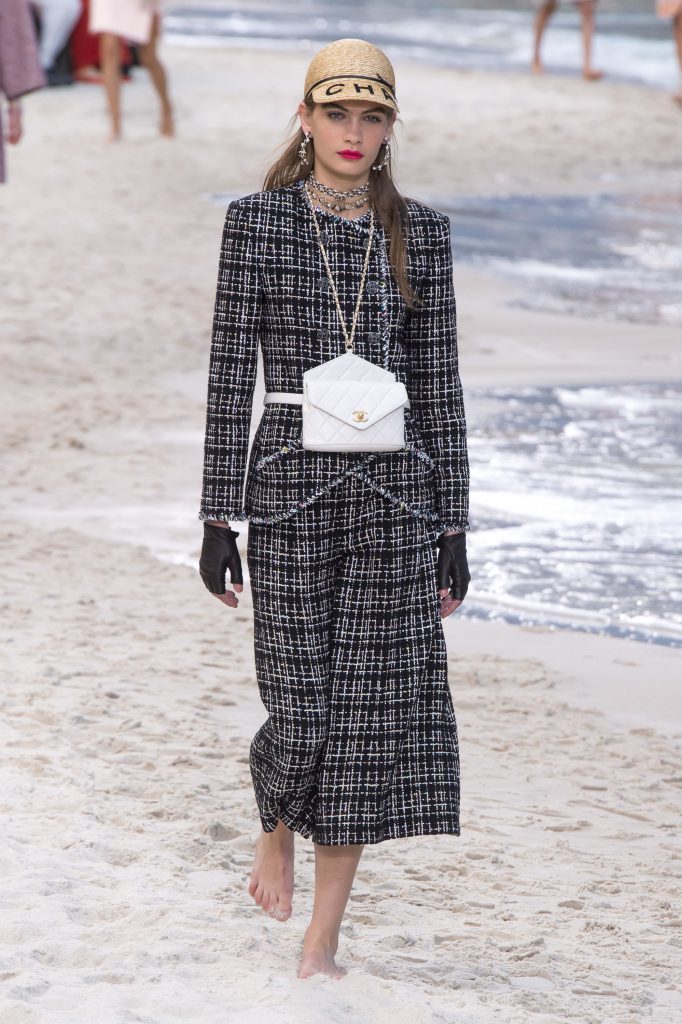 Author – Amelia Cullen